HIIT Pilates is a 7 minute Interval workout using Fitness Pilates exercises in 30 seconds intervals with 10 seconds rest. This workout has 10 exercises and you can repeat the workout x2.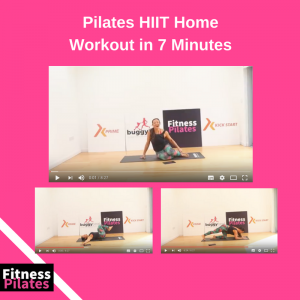 Don't forget to subscribe to my Youtube channel for more workouts daily:
Are you on my Newsletter lists?
Love or Interested in Fitness Pilates
https://www.choreographytogo.com/fitness-pilates-newsletter/   
Interested in Weightloss and Wellness
https://www.kickstartfatloss.net/kick-start-newsletter-sign-up/ 
Are you a Fitpro?
https://www.choreographytogo.com/c2go-newsletter/
Posted on