THIS IS IT the FINAL WEEK the last big push – We've all given it everything, we've had ups and down but we made it smiling to the last 7 days.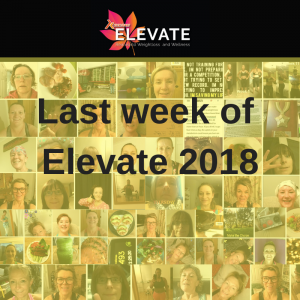 I've said so many times on the LIVES but I've NEVER had a group span 3 months and still be so engaged, active, positive and moving forward every single day.
I know sometimes it doesn't feel like it but you must congratulate yourself on the mind set shifts, the dissolving of "good food v bad food" story, the "on it or off it" mentality and removal of "shame' around enjoying food and enjoying a drink and allowing yourself the wiggle room but being able to reign it all when you need to… … HEALTH and HAPPINESS trumps numbers on a scale and ultimately being in control of that is liberating and so freeing.
So heres to the final 7 days my friends LETS DO THIS!

Louise
"On my first Xmas do. I've won member of the year for my gym, Fitness Works. Chuffed to bits"
Sarah
"I went Xmas dress shopping today with one of my besties. I was looking at the cover up ones that didn't stand out until she persuaded me to try a rather sparkly number on. The best bit it was TWO sizes smaller than i needed in September and fitted lovely. I feel fantastic today if a bit emotional. The photo shows how sparkly it is, would never of dreamed of wearing anything so out there before so Rachel and everyone in this group I thank you xx"
"I've been mentioning this week that my clothes are now a bit too big to my guy.
He just walked in the room I was in and said I'm gonna give you some money to go and get some new clothes that fit you. Result!
I'm not really a clothes shopper, but I'll do my best. "
"Haven't measured today but another pound off so lowest for at least 30 years! 10 stone 5 so happy -exercise done dogs walked and shopping done roast veg and sweet potato mash with fish cake after 18 hour I F
Going to read this afternoon
Good luck Elevators for this final week xxx"
Helen:
"Hi all so sorry missed the last few days lives- so much happening here, so its been crazy crazy !! Birthday yesterday i had a treat – wait for it….,,, tikka chicken and salad !! I was so good, really pleased with the way my bodys changed"
Claire:
" I have been tracking this week. A bit up and down but .5kg lost, so still quite pleased. My shape has definitely changed and I"m feeling leaner! I"m going to miss this group!"
Rose:
"Hi all, having a blast here with family, so happy. Mum is cooking good home style meals, which I have missed and my brother brought over mince pies – haven't seen them here – so healthy eating and workouts have not been great but gonna do the final week, finish what I started and go out with a bang x"
Siobhan:
"I maintained this week, and I am happy with that "
Clare:
"Good morning. Enjoyed your talk this morning Rachel Holmes. Good week another 2lbs off. Off track last night with gin and an indian, did go healthy as possible with a mixed grill and vegetable curry. Back on it this weekend, at work so will keep me out of mischief 😳
Going for the works next week, Full detox"
Do you want to join us for 2019?
Elevate with Rachel Holmes is an online group focusing on improving health, wellness, fitness and reaching weight loss goals with daily coaching from Rachel Holmes and workouts for all fitness levels. We give you all the tools you need including recipes, shopping lists and a group of motivational members to keep you going!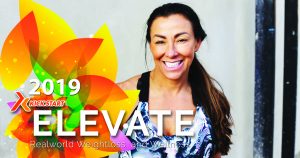 Posted on