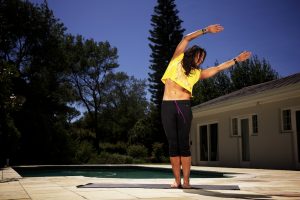 I keep coming back to that word
Potential
You can choose to sneak under the
radar.
Be the people pleaser saying
YES to things, situations,
circumstances & what other
people want you to do.
Without giving it much thought,
but knowing its not serving
you, your core desires or what
is really right for you.
YOU can choose, you know that.
ANYTHING You choose.
You have limitless possibilities.
Step into being the person you
know you can be.
Anything… I mean anything in the Universe
BUT.
It can be terrifying.
Which is why many people don't.
Its just too scary.
So they don't
& nothing changes.
I truly believe getting your nutrition
right. Your workouts right, throw in
your daily meditation & affirmations.
YOU can conquer the world.
Yes, You have to take yourself
in hand from time to time.
When you feel sluggish.
When you let the sugar creep back in
When you can't be arsed to do your
affirmations & meditation.
Your core desires seem to slide.
It becomes easy to slob about in
baggy clothes. Say NO to invitations
and just amble along. Doing the Do!
Lets take the leap today.
Step up. Step in.
I'll be right with you!
Cheering you on.
You know the solution.
You just have to choose.
Just as I wrote this email I noticed
Gabby B's affirmation – again so apt:-)
"Solutions come to me with ease"
Choose to have the best Friday TEAM!
I'll be kicking of my SUPERCHARGER 7 DAY
Online KSFL on Monday the group is open and we
are ready to rock the next 7 days hard.
If this is the KICK you need to help
get back on track physically, mentally & spiritually
Come and join me. Ill be personally
coaching & mentoring you all the way baby girl 🙂
Heres the link to book in
https://www.kickstartfatloss.net/rachels-ksfl-club/supercharger/
Posted on