We love to hear our success stories and here is a fantastic one from Kellie Willis who worked so hard to change her lifestyle transforming from a size 18 to size 10! WELL DONE KELLIE!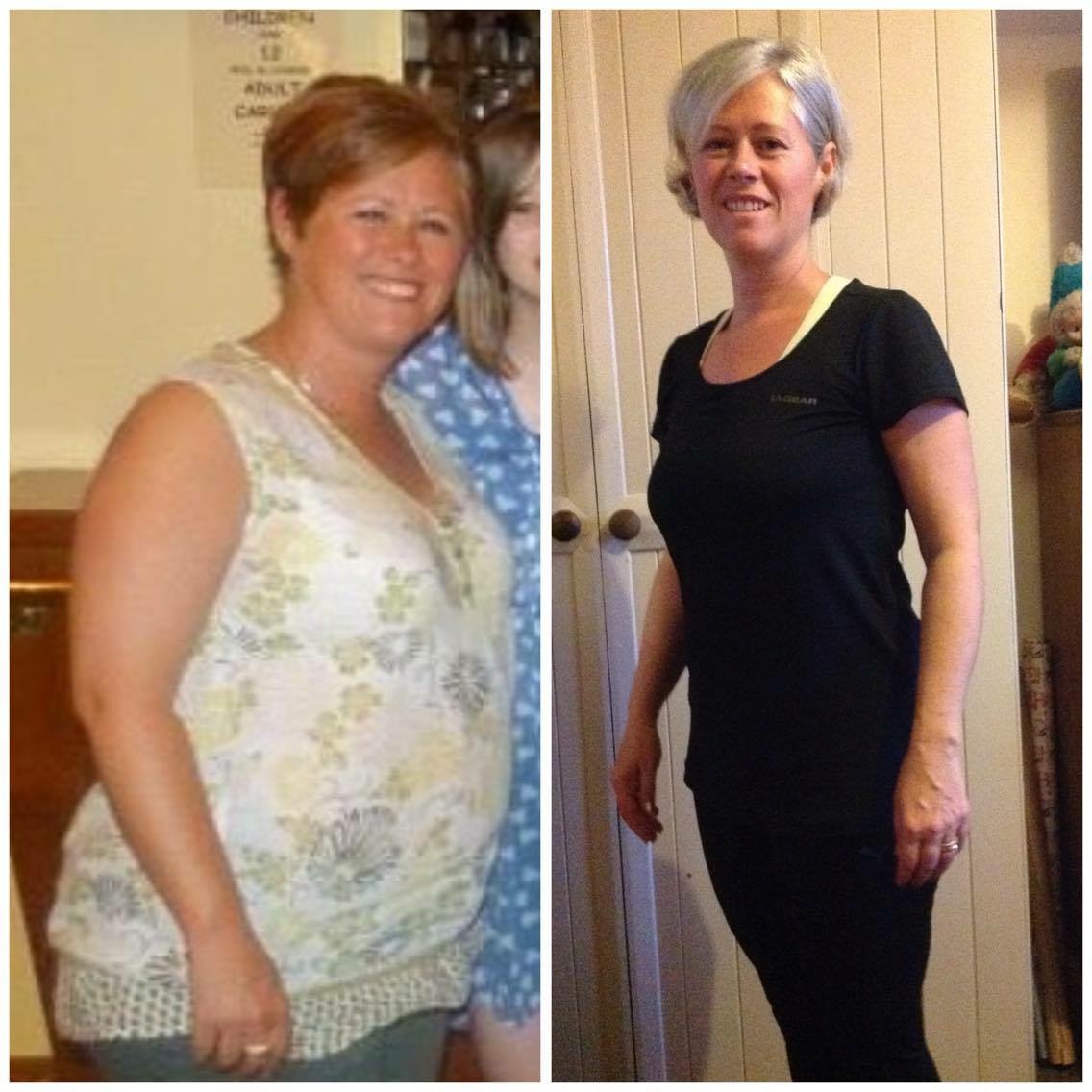 Read her story below:
My name is Kellie Willis and I am 45 years old. At the end of December 2014 I weighed myself and was horrified to discover I had reached 13.5 stone and considering I am only 5′ 1″ tall it is neither healthy or good to look at!!!!! I made the decision that something had to be done and I started eating what I thought was more healthily and walking three times a week – only a mile a time but it was a start and I managed to lose 2 stone by April 2015…..but I got stuck and no matter what I did I could not shift any more weight.
Heather Pring had started running women's gym sessions and had mentioned KSFL. I decided to find out about KSFL especially the 14 day detox and thought I would give it a go…
I did and it kick started my weight loss again…..if I remember rightly I lost 9lb during those 14 days and 11 inches. People commented on how well I looked , not just from weight loss, my teeth were whiter my eyes were brighter and I had so much energy.
I then started going to the gym something I never would of considered before Heather modified and adapted workouts enabling me to take part in all her sessions. I did a mixture of general cardiovascular work and weights , the metabolic workouts are great fun .
I continued the principles of the detox and soon the weight was falling off……..I am writing this on November 8th 2015 and I am 8 days into the 21 day pre Christmas detox on line program . The support and knowledge provided really helps . I have lost 7lb over the last week bringing my total weight loss since last December to 4 1/2 stone. You cannot believe how much better if feel……I have more energy, I have more confidence and of course I look better!! I cannot recommend KSFL and Heather highly enough……I never thought a year ago at size 18 I would be buying size 10 clothes this Christmas but I am!!
Thanks to Heather Pring and Kellie Willis for sharing their fantastic story!
If this get's you inspired to transform your life with KSFL then find a class near you!
Posted on