Here are some ideas and recipes for what to do with your Christmas leftovers from KSFL.
KSFL Boxing day stir fry
Ingredients
Leftover vegetables finely shredded e.g. cabbage, carrots, broccoli,
2 tbsp Kick Start coconut oil
350g turkey or chicken, shredded
2 tsp Chinese 5 spice
2 onions, thinly sliced
2 cloves garlic, crushed
½ red chilli sliced thinly
2 tbsp water
Method
1. Prepare all the vegetables and set aside.
2. Heat a large frying pan over high heat and add 1 tablespoon of the coconut oil. Once hot, add the turkey and stir-fry for 3-4 minutes. Remove the turkey from the wok and put into a bowl, then add the Chinese 5 spice, mix well and set aside.
3. Heat the remaining coconut oil in the pan and add the onions. Stir-fry for 2 minutes then add the garlic and chili and stir 1 minute.
4. Add the mixed vegetables and return the turkey to the pan, stir for 2 minutes, add 2tbsp water, cover with a lid and cook for a further 1 minute. Mix well and serve immediately with spiralled courgette!
KSFL Xmas in a glass
This one may sound a little crazy but don't knock it until you have tried it!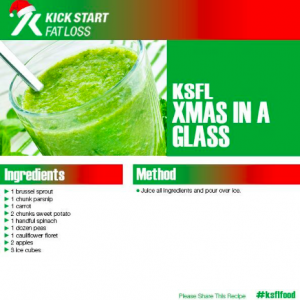 KSFL Chicken Stew
Use your leftover veg plus some chicken breasts and you have yourself a proper winter warmer!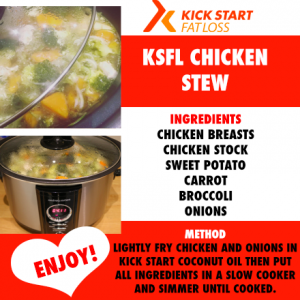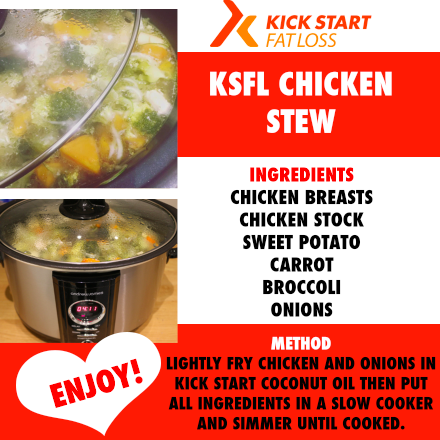 KSFL Soup
Why not use whatever vegetables you have left to make a yummy soup!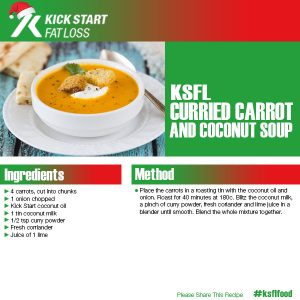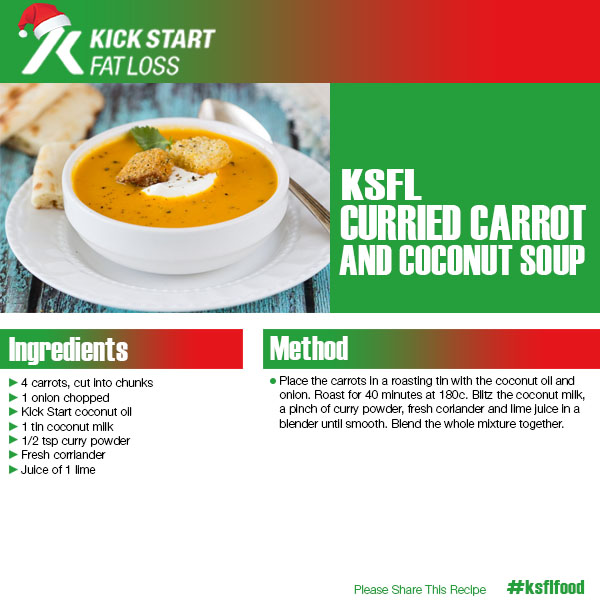 I hope you found those recipes useful!
For more recipes become a KSFL VIP  by clicking HERE.
If you want to feel FAB for Christmas try my FREE KSFL BODY BLITZ!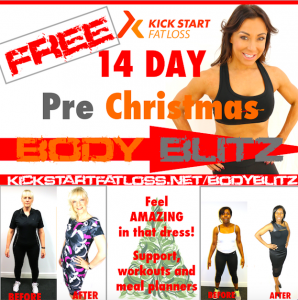 Posted on