A PICTURE IS WORTH 1000 WORDS!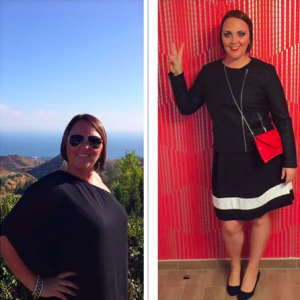 Nyween is an ex basketball player always fit but always struggled to get rid of those extras!!
Nyween has lost 14kgs in 2 years. She joined the KSFL Programme 3 months ago and lost a further 4.5kgs and 38cms all over. The push she needed not to diet, but to make this her lifestyle. The she now feels energised, happier and fabulous!
Nyween says she's still has a little time to go to reach her FAT LOSS goal but she already has smashed many of her other goals, she feels lighter, more energised, her mind is sharper and she is stronger mentally and physically! Above all Nyween is HAPPIER and HEALTHIER!
Want to Join Nyween and the rest of the KSFL TEAM in Gibraltar? Email us enquiries@nataliehillfitness.com or visit http://nataliehillfitness.com
STEP UP YOUR GAME IN 2016!
Posted on