I think it is so important to use natural and organic products on your skin, especially if you are eating that way too. What you put on your skin is also absorbed into your body and therefore it is important to use high quality products to match your lifestyle.
I am always looking for great quality organic products to compliment an organic KSFL lifestyle especially FAKE TAN! It is something I use daily and therefore think it is so important to find the right one.
For 4 weeks I tried out the Eco by Sonya Cacao Firming Mousse, Face Tan Water, Body Wash, Coconut Deodorant and Pearl Bar dental products.
The lovely people at Organically Epic sent me this beautiful range of products and here is what I thought…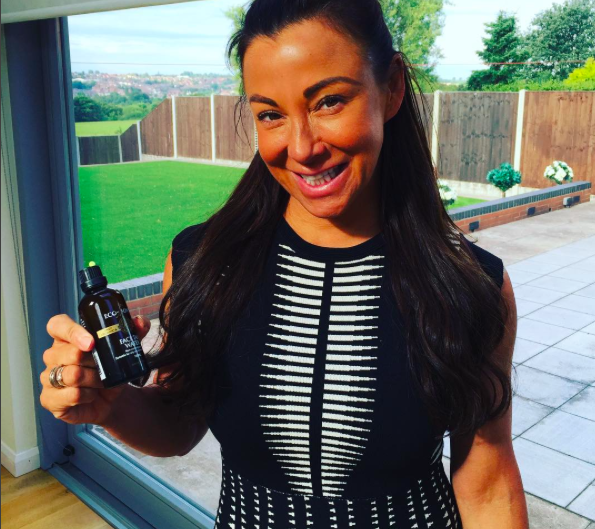 First of all…who are Organically Epic?
They are an Essex based company that has been running for over 22 years sourcing only natural and organic products. "The idea behind Organically Epic is to bring you innovative, revolutionary natural and organic products from around the globe. Watch this space for more gorgeous, never seen before products!!!"(Quote taken from their website)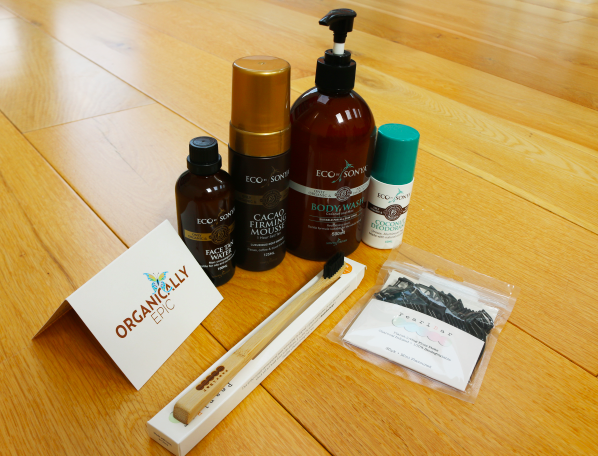 Here are my reviews:
Cacao firming mousse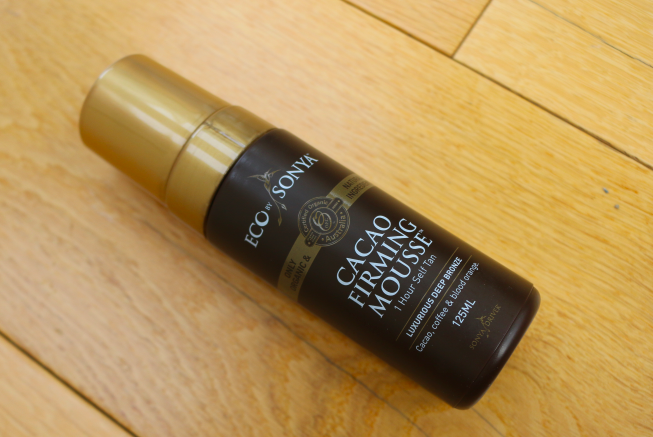 Eco by Sonya Cacao Firming Mousse 1 hour self tan
RRP £28.95 available to buy here 
Organic Material 80%
Natural Material 20%
Free from synthetic fragrances, artificial orange dyes, parabens & GMOs
I am a big fan of self tanning mousses and sprays and I have been specifically looking for an organic self tan that fits into my organic lifestyle; so I was over the moon when I received this mousse.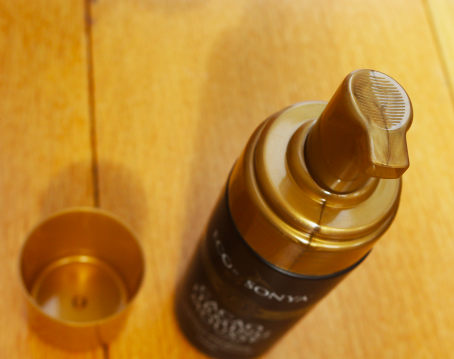 I exfoliated beforehand and applied the foaming tanner using a mitt. The bottle was easy to use with a push down top. It went on smooth and light and left my skin feeling very soft. The flavour is: "Certified Organic coffee, blood orange, ginger & mandarin" which smelt beautiful unlike the usual self tan smell! I popped into bed and woke up the next morning with a beautiful bronze tan. I like a darker tan so this one was the darker "deep bronze" which suited me perfectly.
Face Tan Water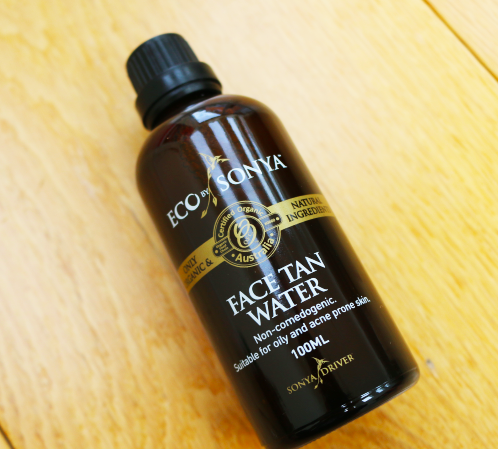 Eco By Sonya Face Tan Water
RRP £22.95 available to buy here
This one was my absolute favourite product from Eco By Sonya!
The smell of this one is wonderful!  Simply apply to your skin at night and build your tan as much as you want. For me this is obviously quite dark so I applied for 3 nights in a row and found that perfect. When the tan starts to fade you simply apply with a sponge again and it will be topped up.
This one was voted "Most Innovative Beauty Product of Spring/Summer 16 by Cosmopolitan Beauty Experts" and I can certainly see why it is so nice to use and develops a lovely tan that doesn't cause spots or oily skin!
I found I didn't need to wear as much make up with this as it works a little like a foundation too making my skin glow and feel fresh.
Body Wash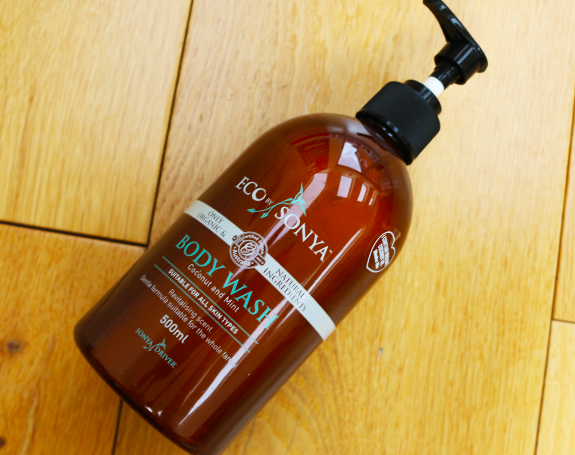 Eco By Sonya Body Wash in coconut and mint
RRP £26.99 available to buy here
Soap free, SLS free, Synthetic Free
Free from artificial fragrances, parabens & GMOs
The blend of coconut, peppermint and aloe vera smelt lovely and left my skin feeling soft. I only needed a small amount and the bottle is in a 500ml which has lasted me over a month so far! Great value for money!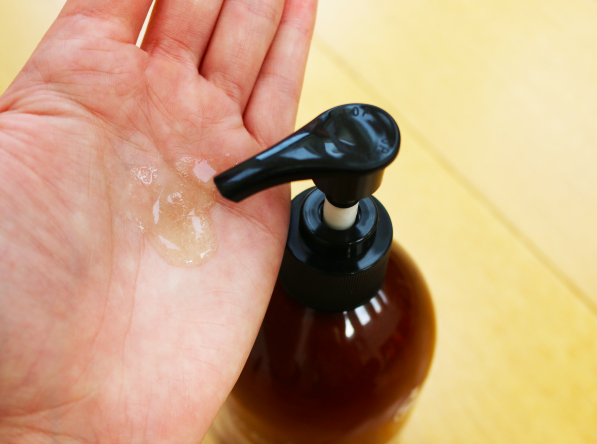 Coconut Deodorant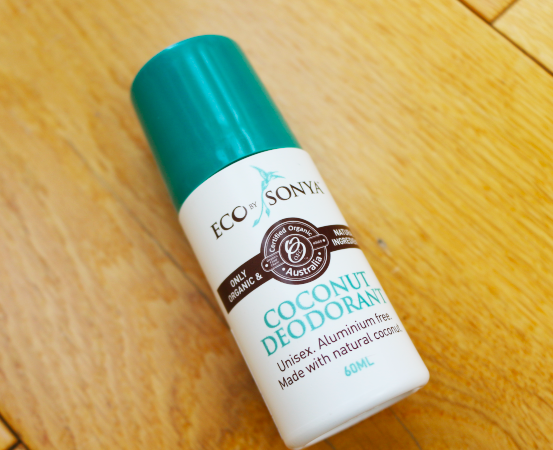 Eco By Sonya Coconut Deodorant
RRP £15.20 available to buy here 
Now this is the one I was apprehensive about… I have heard that organic deodorant just doesn't do the trick but I went in with an open mind and gave it the suggested 14 days to start working. Just a couple of days in… and I loved it, it worked just as well as my previous deodorant but without all of the nasty synthetic ingredients. The smell was fresh and went on easily in a roll on. I would definitely recommend this product.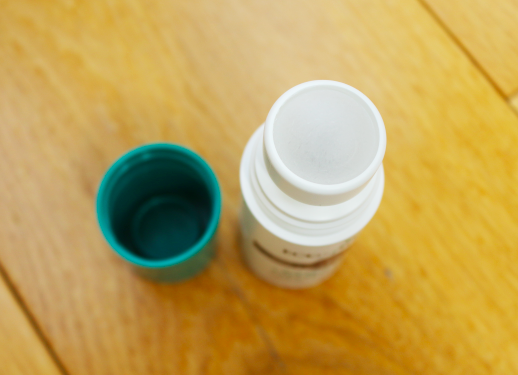 Pearl Bar Dental Products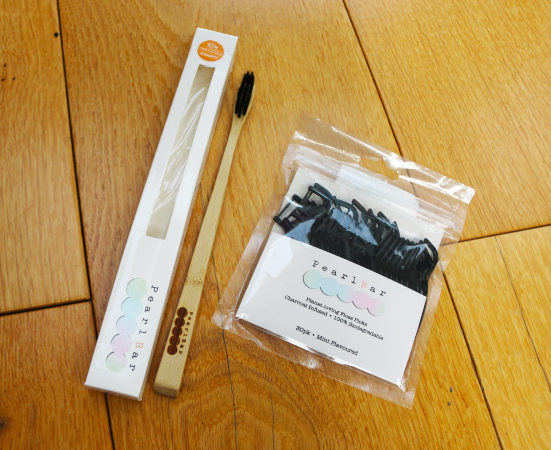 Pearl Bar Charcoal- Infused Toothbrush
RRP £8.49
Fair Traded • Vegan • 100% Biodegradable • FDA Approved • Panda Friendly
Pearl Bar Charcoal- Infused Floss Picks
RRP £10.95
I use these Floss Picks daily and swear by them. They keep my teeth clean and are so easy to use compared to normal dental floss with a handy design enabling you to hold and manoeuvre more easily.
The toothbrush was brilliant, I had never used one of these before and found it really nice to use.
Overall I really enjoyed using all of these products with my favourite being the Face Tan Water. Organic Products always cost a little more than what you find in your average supermarket but these are well worth investing in to compliment an organic lifestyle. All products are made from organic and natural products ensuring the highest quality and value for your money. 
SPECIAL OFFER
Get 10% off at the Organically Epic checkout using our special code:
kickstartfatloss10
Posted on