Every week we ask our Kick Start Franchisees to nominate a special member that has been shining in their classes and open the vote to the public to find the winner! The winner then receives a prize and certificate in the post to thank them for all of their hard work!
Here are this week's winners:
FIRST PLACE
Natalie Hill KSFL Gibraltar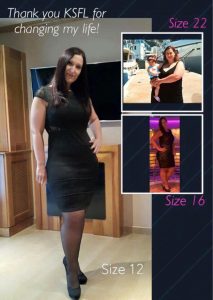 I nominate Jen Poole
Jenn Poole wrote in January – "I am in complete shock this morning. What has taken me for years and never achieved through all the different diets I have tried I have achieved in 2 and 1/2 months on KSFL. I could never go under 85kg and when I set myself the goal of getting under 80kg I envisaged months of really hard work. Well it wasn't! I now weigh 79.9kg!!!!!Except for the first week on detox I have quite enjoyed doing it no headaches, no hunger and lots more energy. This week on detox I have lost another 2.7kg that is a total weight loss of 8.1kg since 1st November till now with Xmas in between. I am soooo happy. Thank you Natalie Hill for bringing this to Gibraltar. You have helped me achieve a life long dream no amount of thanks could ever express what this means to me. It's amazing feeling one I never thought in my wildest dreams would be possible"
March Update – Jenn Poole now is at a size 12 and lost even more weight and inches!
SECOND PLACE
Joanne Tyrell KSFL Adstock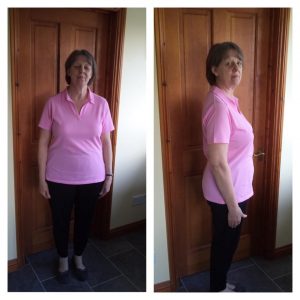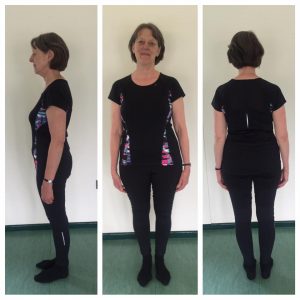 I nominate J.Morris
"The rigorous exercise that would normally accompany the KickStart eating plan was not suitable for me so instead, on Joanne's advice, I simply walked briskly for 30 minutes most days and continued with my weekly Pilates class. I lost 2.4kg in the first week without feeling any tiredness or cravings. After three months of steady weight and inch loss, with changed eating habits based on KickStart recipes, I lost 15.5kg, exceeding my goal. My sleep and energy levels have improved dramatically. Oh… and I've got my waist back! Thank you Joanne for your advice, praise and encouragement!"
J. Morris (Age 62)
Well done to our winners and thanks to all who voted and took part!
Posted on