Are you ready to join a Kick Start Class and Start Your Transformation ?
* Are you Struggling with weight loss?
* Feel like you are eating healthy and not getting results?
* Is the weight creeping on around your middle?
* Feeling sluggish, tired and unmotivated?
* Hormones out of balance
* Experiencing menopausal symptoms ?
Let us help you … Join tonight.
Tonight you can join A Class in CLIPSTONE – Click here for details and to join
Long Eaton – 330 St Laurence School – Email Rachel@KSFLGROUP.com and turn up tonight
MONDAY
Breadsall Priory 8 -9pm or turn up Click here to join
Attend a FREE Kick Start Launch in Carlton On Monday Click here
A Free launch in NEWARK on Wednesday click here
We can get you THE Best results and we are waiting to help you !
I am travelling the UK this month, come and see me and ask me a question: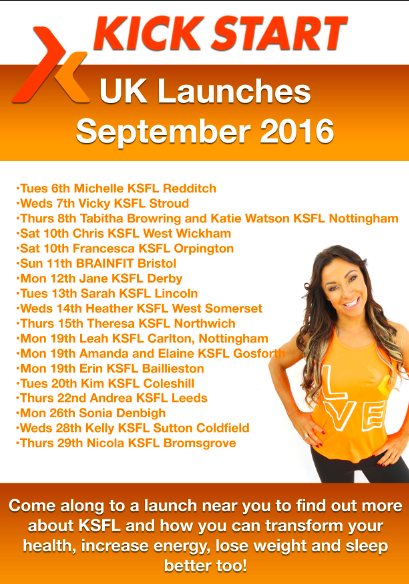 Posted on