Every week we ask our Kick Start Franchisees to nominate a special member that has been shining in their classes and open the vote to the public to find the winner! The winner then receives a prize and certificate in the post to thank them for all of their hard work!
Here are this week's Kick Start Member Of The Week nominations:
Voting closes 14/10/16 at 9am
Paris Robinson-Lecky KSFL Folkestone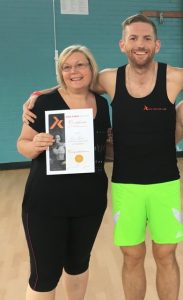 I would like to nominate Sharon Hudson
Sharon started with us after seeing her friend Sarah doing so well on KSFL. She was extremely worried about the program. She hated exercise and had done the other diets and lost a bit of weight but normally put it back on. She has lost over 2 and half stone on Kick Start and loads of inches. The reason for the nomination is now she is doing 4 classes a week, she is such an advocate for KSFL and went on holiday for a week and still lost 2 pounds. She always smiles and is getting better and is barely recognisable. She has become an exercise addict and loves cooking and eating clean now. As a cook in a school, she has probably had the hardest time with the amount of temptation from being around all the food she knows is bad for her, but still manages to have amazing will power and motivation to keep moving forward.
Kim Jenkins KSFL Coleshill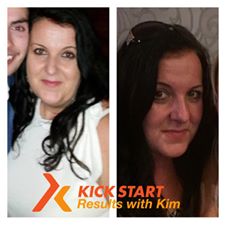 I nominate Sue McGachi 
Before I started KSFL I hated myself. I've never been twiggy but I had put 3 stone on in 12 months. It was like my body had just exploded overnight and no matter what I did my weight just wouldn't shift. I had given up and through well this is me now and plodded on unhappy in myself…I felt like I'd let myself down being that much heavier.
I had so many conversations in my head about doing the detox…I talked myself into it then back out of it soooo many times. I just thought I was going to fail again like I had with every other attempt to regain control of my weight. I knew I had to do something radical with my lifestyle and I had been following Rachel Holmes on Facebook for a while so just decided to try something different.
Once I joined up I was still sceptical and in my head I thought I was beyond help. Then one of the other members of the detox posted saying what have I got to lose other than fat and that really stuck with me. I just thought give it your best shot and if it doesn't work, you've tried. And that's what I've been doing since then….Giving it my BEST shot.
My results in 2weeks….YEP just two weeks were 12.4lb and 16 inches lost all over!!
I feel so much better for it and I feel empowered that I have taken control back and I'm back in charge of my body. I have several non-scale victories in those two weeks too which have made a tad proud of myself.
I also feel grateful to Kim as without her support and encouragement I may have given up by now….not forgetting the support off the other VIP members too.
I have a long way to go yet to get where I want to be but I truly believe I can do it this time!! #ThisGirlCan
Sue started with me in August 2016 on The 28 Day VIP Detox Programme. She continued on the programme and at the end of September 2016 decided to sign up for the 12 week KSFL Transformation Programme. Sue sent me this last night….Since I started I have lost 6.5 inches off my hips!, 5 inches off my waist and 3 inches off my bum! ? all the other inches are off different places but those are my most significant xx
Sarah Hogan KSFL Lincoln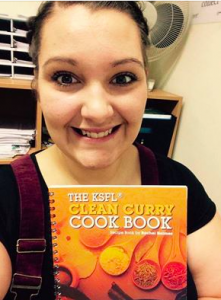 I nominate Sophie Green
Had an awesome morning, I weigh myself on the gym scales every Friday morning to get a print out of body fat, weight, height, and BMI.
I started my lifestyle/weight loss journey after I was poorly at the beginning of the year and I am only 2lbs away from a 2 stone weight loss! And I beat my lengths this morning and a pair of trousers that didn't for me last week I have put on this morning and they fit! Safe to say I feel like I'm on cloud 9!
Yay! Just done my inches and I have lost 10″ in a week! I am absolutely amazed!!!
Sophie has been an integral part of KSFL cooking our lovely curries for launch night and has joined the gym so she can have a lovely swim everyday! Sophie has been doing the plan for two weeks and has lost four pounds but an incredible ten inches! Well done Sophie xx
Theresa Candy KSFL Northwich
I nominate Clive
Clive started 3 weeks ago he is doing my 28 day online with his wife.
Jib involves driving over THE north so lots eating at motorway services.
Has lost 1 stone is foood prepping with his wife making it more family time.
Sleep has improved hugely.
Takes pack up with him when driving.
He looks glowing and sounded confident and aware of his goals.
He really is inspiring xx
Place your votes now!
Oops! We could not locate your form.
Posted on