Kelly is a busy mum and Fitness Professional of Keep Fit With Kelly Kick Start Sutton Coldfield.

Kelly has inspired many women with her own transformation story "I help women who want to improve their health and fitness to get the healthy lean body they desire!" and continues to run a successful club with brilliant results!
Her caring nature, and friendly nature make her a great coach and she puts 100% into everything she does!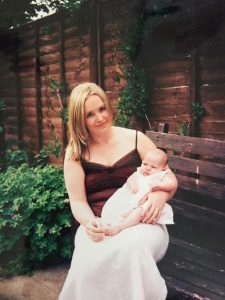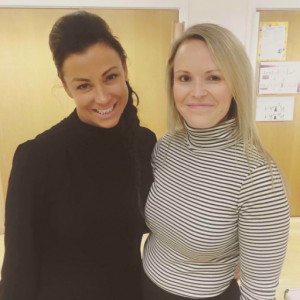 Our KSFL Sutton Coldfield Coach kelly Ravenscroft shared her own transformation and how KSFL changed her life before deciding to help others.
"This week I shared this picture on social media of me aged 27….(picture to the left)
This was when I was 2 stone heavier than I am now
I was unhappy, tired, did not do any exercise,I had no confidence and was starving hungry all the time.
​At this time I was stuck in a cycle of Weight Watchers and Slimming World, losing a few pounds here and then putting a few pounds back on.
I used to eat a couple of biscuits for breakfast because they fitted into my points!
Then I discovered a love for exercise and clean eating.
It truly has changed my life, I have lost weight yes, but as I talk about often it is about my health as well.
I have loads of energy, my skin is better, I am fit and able to do all the exercise I do, I am never hungry as I nourish my body with good food and I am happy.
I learnt a big lesson and that is to take care of my body as it is the only one we have, I no longer eat 2 biscuits for breakfast anymore, I tuck into omelettes and healthy shakes and pancakes now.
​I am helping people every day to discover all the wonderful foods they can reward their body with so that they never need to feel hungry again!
So I have been bigger and smaller…I have always had to watch my weight….but I finally feel like I have reached a point where I am not on a diet…..this is a way of life for me!"
Look at some of Kelly's great class results: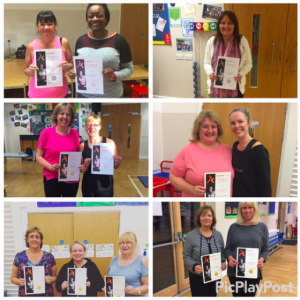 40 ladies joined Kelly Ravencroft for her 7 day online programme and here are just a few of the amazing results and messages she received:
Jan said "I've lost 7lbs and 3.5 inches around waist/tummy area. So pleased with the weight loss"
Dawn said "I lost 4lbs in weight and 2 inches off my waist, this was despite giving into temptation and having cups of tea over the weekend. Am really pleased and will keep going with it"
Karen said "Lost 5lb and 51/2 inches well chuffed"
Gemma said "So I've done 6 and a half days as I started on Sunday due to me going out this evening. I have lost 7lb and 7.5 inches!!! Whoop whoop. So many people have commented on how much weight I've lost. Kelly you have changed my life!"
Michaela said "So haven't got time in the morning to weigh and measure so did it this morning. 6 days done, 3.5lbs lost, 2 inches off waist and 1 inch off the butt!! Woop woop!!"
Rebecca said "I'm am having to stop my strict compliance with the plan today as we are going away for the weekend and although I'll be as good as I can I don't think my husband will be impressed if I make him drink all the wine! So in four days a 4lb weight loss and 3 inches total from waist and hips. Feeling lighter, brighter and motivated. Thanks Kelly Ravenscroft"
Kelly runs many successful events and workshops throughout the year, here is a snippet of her motivation and HIIT session:
kellyravenscroft@keepfitwithkelly.com
http://www.keepfitwithkelly.com
Posted on