WOW it was a Phenomenal day with Fran Flin who raised over £3,000 for Mind Charity at the annual Flins Fitness Aerobathon was amazing-great to see such a fantastic turnout!!!!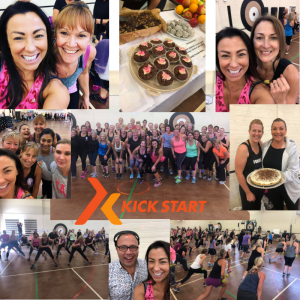 The event went really well, all sessions were packed with shiny happy people, and special thanks to the wonderful Rachel Holmes who ROCKED it as usual! Just totally world class. 
CAKES (thank you all those who baked 🤗), posh(ish) coffee, cha-cha slide, DJ Matt banging out RIDICULOUSLY awesome choons AND the only mobile to go off during Indra Chill was indeed a chillout ringtone? …super quick raffle draw, sweat, laughs, a few tears!
All the planets aligned to make it a fantastic event and a brilliant result for Mind …thanks to your wonderfully kind and generous donations.
Who are Mind?
"We're Mind, the mental health charity. We believe no one should have to face a mental health problem alone. We're here for you. Today. Now. Whether you're stressed, depressed or in crisis. We'll listen, give support and advice, and fight your corner."
There is still time to donate click here 
See Rachel Holmes' Behind the scenes vlog here:
Are you signed up to my mailing lists?
Fitness Pilates
https://www.choreographytogo.com/fitness-pilates-newsletter/
Kick Start
https://www.kickstartfatloss.net/kick-start-newsletter-sign-up/
Choreographytogo
https://www.choreographytogo.com/c2go-newsletter/
Posted on