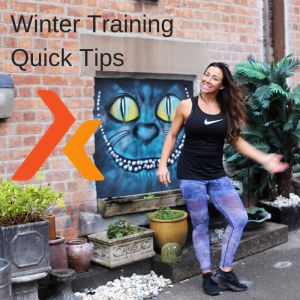 Dark mornings and early evenings are a real de-motivator so it takes extra will power to get working out in the winter months- Here are my top tips to get motivated again:
• Invest in winter activewear. There's nothing worse than freezing your bum off when exercising. Try using a scarf and ear warmers and gloves for extra protection from harsh winds. If you are working out indoors wear an extra comfy hoody. PLUS new active wear always gives you inspiration to actually use it!
• Make a plan. A lack of planning leads to a lack of exercise. Just 10 minutes daily is all you need for a quick HIIT workout.
• Stay inside. Why not workout from your living room? Saves time on travel and you can workout in your sports bra and pyjamas if you like!
• Book a class or get a trainer. Need an extra push? Sign yourself up to something!
• Learn a new sport or skill. Remember when you used to love being part of a sports team at school? The socialisation is a great stress buster and motivator.
• Remember, summer is coming. NOT long until warm evenings are back 🙂
• Get a workout buddy. Ask a friend to join you and motivate each other!
• Create new habits that you can stick to LONG TERM.
I hope you found that helpful today!
—Need more motivation? Join me in February for the next month of ELEVATE!
Posted on