Nicola, St Neots,  Qualified as a Kick Start Coach and got straight into running her courses, now the course is complete the results are coming in and they are fantastic…. read more: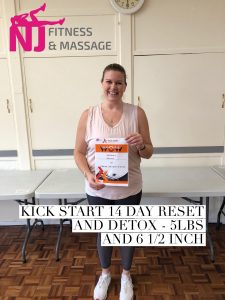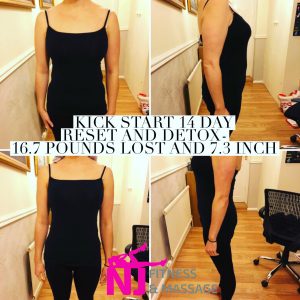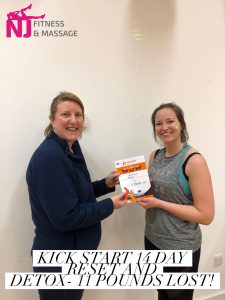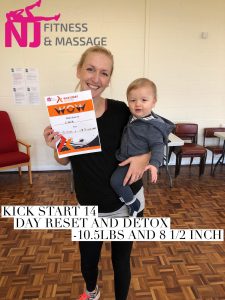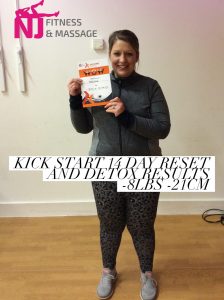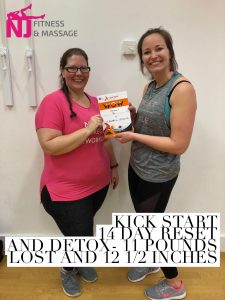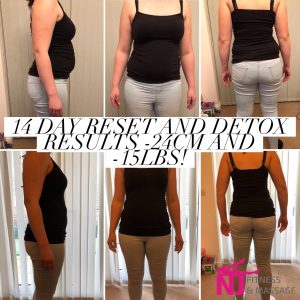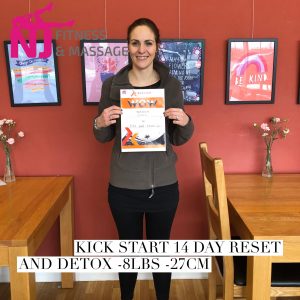 "I have just completed my very first 14 day kick start sprinter…. and WOW we have had some fantastic results!
I qualified as a kick start coach in December 18, I jumped straight into building my brand and created a free group to start promoting my up and coming courses.
Monday 7th I started my first 14 day sprinter with 19 people booked on and the results have been fantastic! The group have been really active and really motivated each other with their sweaty selfies and foody pics.
(Please see photos for results)
On Monday 28th January I start my 6 week elevate group, at current I have 13 people booked on which I am thrilled about.
Kick start elevate helped me lose weight and feel in control of my eating I am so super excited to deliver this fantastic programme.
I am so pleased that I have become a kick start coach and I am so excited about how my business will continue to grow in the future.
Nicola
————————————————-
Do you want to become a Kick Start Coach? FIND OUT MORE
Do you want to offer real-world nutrition, weight loss and wellness programmes around your existing classes and online?
Do you want to offer online weight loss programme using social media and the internet?
Use the Kick Start pre-made programmes so you can sell them right away online using social media.

Learn how to create a healthy balanced nutrition programme for weight loss, wellbeing and wellness, using evidence-based principals and research.

Understand the latest in women's health and lifestyle issues including Stress, Sleep, Hormones, Menopause, Exercise, Mental Cognition, Nutrition, Mindset and how you can help your clients on a deeper level.
Business Building – How to create, set up, market your online program using the latest social media methods, systems and strategies.
Social Media – Create a social media buzz using the most relevant social media platforms. Understand what is working now and how to spend your time wisely on the platforms giving you the most return.
Launch your online weight loss and wellness programmes!
Posted on