Getting your nutrition on point, exercising every day, getting enough sleep and remembering to take your supplements can be such a huge challenge when you are stressed, facing challenging situations  and so time poor you can barely remember what day it is.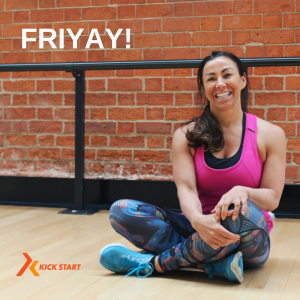 If you feel like you are not getting everything right at this moment in time, don't be hard on yourself or put yourself under pressure, just work on the small things that bring you joy and do the best you can through the day.
The stressful situation will pass.
You will move into a new phase of your life.
And things will change.
Simple things like taking a walk – I know its endlessly pouring here in the UK this week –  but dress for the weather and still get outside.
Start the day with a good breakfast – then however the day unfolds you know you had a great healthy breakfast.
Keep sipping on your water during the day.
Work on your mindset – everytime you find yourself saying something negative or judgemental to yourself…..
QUICK. STOP. Replace it with a positive statement.
Don't stress over not being able to get to the gym, or doing a hard workout, or because you polished of
cakes and biscuits you got for the kids….
Today let it all go.
Breathe and enjoy.
Wishing you all a happy Friday.
Love Rachel xxx
Hope that inspires you to take joy in the small things
and be kind to yourself  🙂
Love Rachel x
Director of Kick Start
Posted on