Did you happen to watch: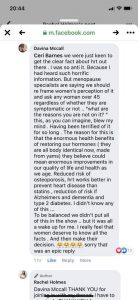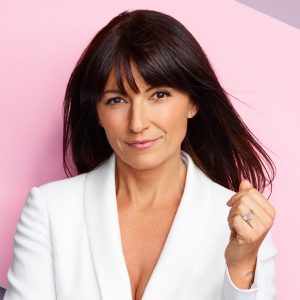 It was a great show that really started the conversation back up about the important subject of MENOPAUSE…. something we have talked about for a long time but doesn't seem to get much traction!
Well following this programme I shared a post asking what my followers thought of the show on my Facebook page and the response was incredible, and to my amazement who joined in but the one and only Davina! See a snapshot above of Davina's comment on the thread talking HRT. It is an incredible thing when women start talking about Menopause (the dreaded M word) and the MORE we talk about it the MORE we can help others!
Thanks to all who took part in the thread and got the conversation going it is great to hear from you all and share experiences.
Would you like to help other midlife women navigate this time? Watch the catch up from my latest webinar here
Posted on