Kick Start Jubilee SPECIAL OFFER
Prime/LiftLean/Womens Health
———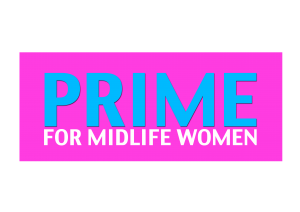 Prime – Menopause Programme
£195 REDUCED TO £99
as a Jubilee special
Prime is An 8 Week Health, Fitness & Weightloss Programme For Midlife Women.
I created PRIME  to empower FitPros with daily educational talks on menopause-related issues and a clear lifestyle strategy to improve health, confidence, well being and quality of life. Go through the programme understanding the effects of menopause and declining hormones and take an empowering and proactive approach to healthy ageing. As a Fitpro are you passionate about helping women live their best life during the menopause phase? Prime is a practical course showing you exactly how to put your PRIME midlife programme together online. Prime Instructors have created a substantial income offering this programme online. https://www.kickstartfatloss.net/product/kick-start-prime-5-weeks-online/

Lift Lean Lift Lean™ Instructor Training 
Only £99 that's a £140 SAVING
https://www.choreographytogo.com/product/lift-lean-instructor-training/
Do you want to offer a home strength training programme with nutrition, mindset and motivation online?
Lift Lean™ Instructors have revolution their online businesses and increased revenue and retention.
The Training Contains
* How To Plan The Lift Lean Nutrition. * How To Plan and Create Your Lift Lean Workouts * How to Create your talks and lectures on Lift Lean * How to create the LIFT LEAN brand and attract new clients. * Rachel's workshop will walk you through the Lift Lean Launch Formulae, Marketing Plan and Branding Blueprint * Understanding Women's Health and Wellness is a changing world. * Understand  the changing needs of your female client * Updates on Stress, Nutrition,Sleep, Hormones and Menopause in the new world.
BECOME A LIFT LEAN ™ Instructor and offer Lift Lean Live classes, Small Group Training or LIFT LEAN ONLINE.
* * Get access to over 80 UNIQUE LIFT LEAN WORKOUT for you to use
* * Technique Videos that you can share with your clients or use as templates to create your own.
Lift Lean™ is registered brand and trademarked there are no additional costs once the initial training is purchased.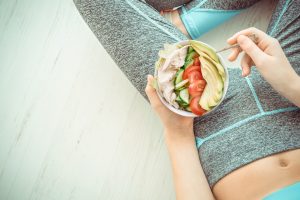 90 day Womens Health, Wellbeing and Weight loss Programme
https://www.kickstartfatloss.net/90-day-womens-health-weightloss-programme/
Only £99 saving of £50
Do You Teach and want to offer an ONLINE 12 week Womens Health, Wellness & Weightloss Programme but not sure where to start or how to structure it?
You can access my complete 12 week women's health programme including all content,  videos, talks, workshops and talks as a blueprint for creating your own. Follow my 90 day Women's Health Wellness & Weightloss Blueprint packed with videos, workouts and information you can use and create your own online programme to run alongside your classes or completely online. This is the perfect solution to serve your client on a much deeper level, create more impact and increase your income without having to teach more face to face.
Posted on