Add your email for up to the minute info on KSFL diet & detox, Juicing,
Fatloss tips, Home Workouts,
Positive Self
Love, Affirmations & Happy Lifestyle
Updates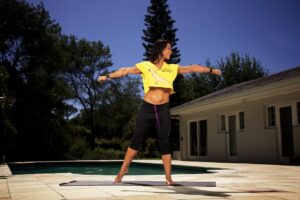 Have you written a gratitude list…ever or at all?
Or not for a long time?
Well, as its the weekend I DO like to gently remind
AND encourage you just a tad, to kick back
& slow it all right down….
It's most certainly cool to be…
Fast Paced
Go Getter
Driven
Committed
Cracking On
Trailblazing
Adventurous
Passionate
Motivated
Driven
most of the time….. 1000% you know that
and I love crafting these little emails to
give you a gentle KICK into action
But.. as its the weekend why don't you
nestle down with your tipple of choice
& write your gratitude list out in long hand
in a lovely new note book
( from T K MAXX of course)
or go digital & plug it into your iphone
or open your computer, start typing
away as the thoughts come
flooding into your mind.
I did this just before I wrote this email
to you & the energy surge I felt,
the excitement, the rush of happiness
& gratitude is invigorating.
You realise just how much you have achieved.
How far you come & how brilliant life is.
So, today step into YOUR own gratitude.
Soak it up, bask in it, live it & OWN IT
Enjoy EVERY single thing that you are happy & grateful for.
The Attitude of Gratitude – Hell Yeah!!!
Happy Saturday Everyone
YOU Know I love YOU ALL!
Great affirmation for today
"Gratitude is my only ATTITUDE for today"
Hows that for a perfect Saturday
LOVE RACHEL Xxxxxx
Have you Booked onto the Kick Start Fat Loss Lifestyle Day yet?
Kick Start Fat Loss LIFESTYLE EVENT
Saturday 7th June 2014 Thistle Hotel EAST MIDLANDS AIRPORT
Speakers are: Phil Richards – The Latest Fat Loss Updates – AMAZING
Jo De ROSA – Meditation & Manifestation for Beginners – UNMISSABLE
Jenny Burrell – Its happening For YOU – Not To YOU LEARNING TO LIVE WITH and love UNCERTAINTY
Kim Ingleby – Passion & focus IS mental strength for performance including training for Triathlon, Run, Charity training – Totally INFORMATIVE
Mairi Taylor – JUICING for Vitality, Health, Fatloss
PLUS Talks & sessions with Rachel Holmes & Jayne Nicholls
EARLY BIRD PRICE IS £97 + VAT usual price is £127 + VAT
This for everyone interested in Health, Fitness, Wellness, Positivity and Living the best possible LIFE
For all Fitpros who want to reach more people, earn more money & have a happy life in the process – leave your email here
Posted on