Easter is coming…
do you feel surrounded by chocolate/ sugary and processed treats in the shops? Well the good news is you can still treat the family with our HEALTHIER and TASTIER treats instead!
These recipes are intended as treats and not for detox, but all the ingredients are natural, and through making them yourself you can be sure their are no added naughties!
I hope you and your family enjoy these recipes, please share your feedback with us and pictures of your Easter cooking at Facebook.com/kickstartfatloss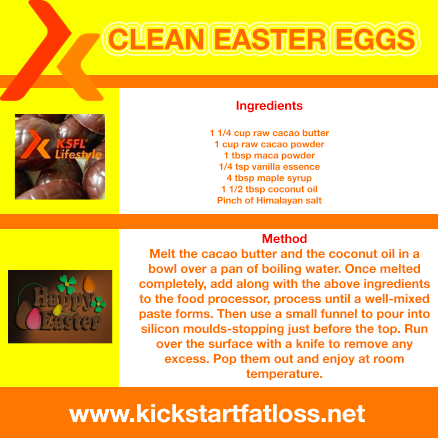 Make it fun with an Easter egg hunt!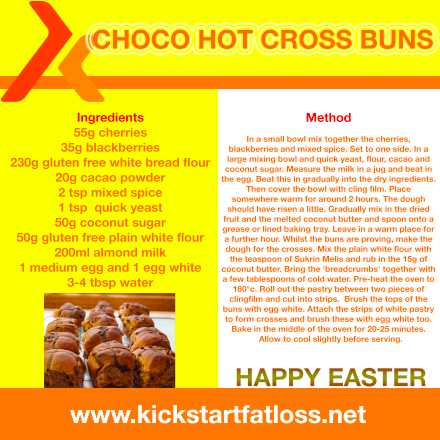 These buns are great for the whole family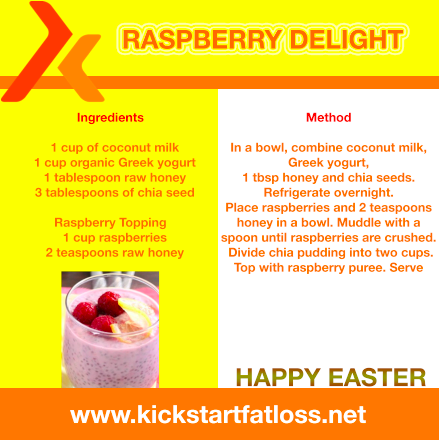 Need a dessert for your Easter meal?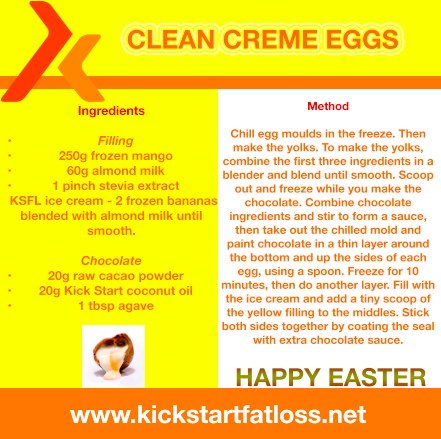 A great substitute to the processed, sugar filled creme eggs you
find in the shops!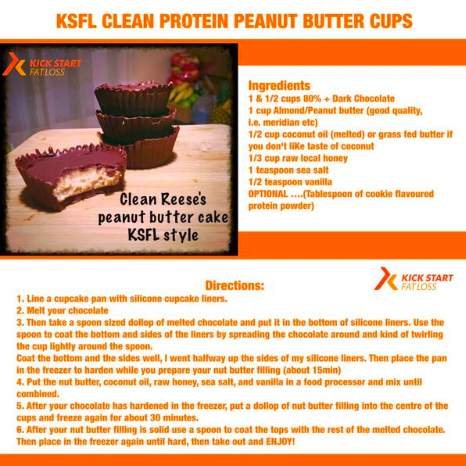 Another substitute for a popular chocolate brand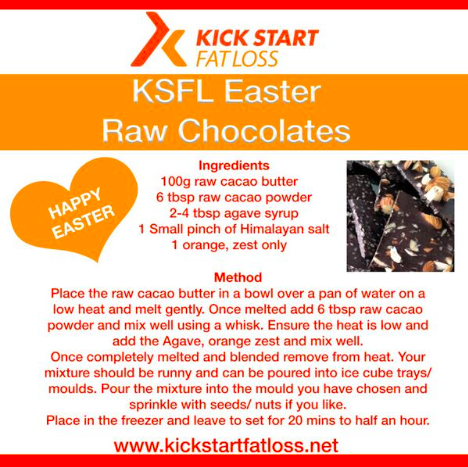 If you love chocolate orange you will love these! Add nuts/ seeds for crunch!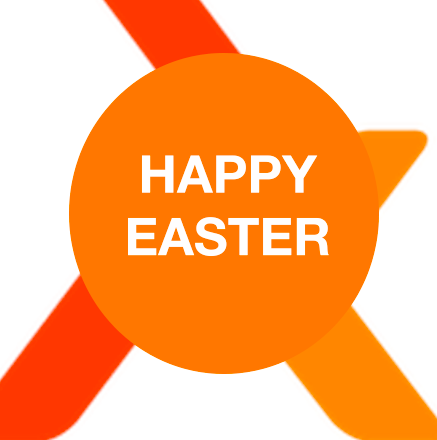 HAVE A HAPPY EASTER 
Love Rachel x
Posted on