We are SO proud of our Kick Start members all over the UK, Ireland, Gibraltar and online; they really push themselves, support and motivate each other …and inspire us every day!
We would like to reveal our KSFL stars in our new MEMBER OF THE WEEK nominations which will be selected throughout the year by our Franchisees of each club.
If you would like to nominate someone for next week; please send their name, story and any pictures to Lauren@ksflgroup.com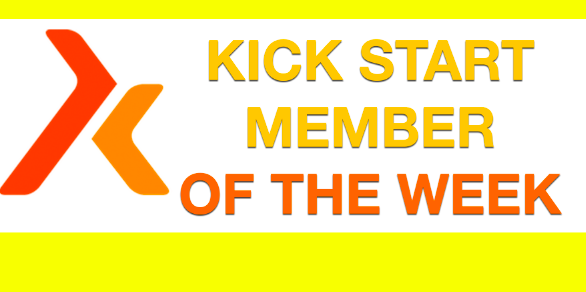 Here are the nominations for the first
KICK START MEMBER OF THE WEEK
The chosen MEMBER OF THE WEEK will be revealed on FRIDAY!
Liz Lane Maidenhead nomination: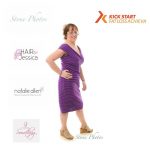 I nominate Erica Parmenter. Erica joined me in February and has lost over 20lbs and 15 inches. I nominate her not only for her success but because she has become a huge advert for KSFL Achieva, telling everyone she meets how she did it and encouraging them to try it. She is also now one of the most active members in my FB group and goes out of her way to help and advise new members and encourage them to do well on KSFL.
Chris Tuck West Wickham nomination
I nominate Anita Burke because she has lost nearly 2 stone since January. She has no job at the moment and a frozen shoulder and even with these challenges she has kept to the plan and is achieving what she set out to do.
SJ Walls Glasgow nomination
I nominate Kathleen. Tried every diet on the book and nothing ever worked – she has lost nearly 3 stone with KSFL and is now a massive advocate and long term class member still doing and going strong. Not only has the weight dropped but also medication. So proud of her.
Paula Thompson Stockport nomination
I nominate Vicky Bluff since Jan she has lost 20″ and 27 lbs. She has a back issue, asthma and other health issues but is trying my fitness pilates on Thursday. She also has a number of personal problems and she is very open and honest and we discuss and I can get her back on track. She has tried all diets but says she feels no pressure with KSFL not like when she has attended other groups.
Paris Ashford nomination
We nominate Sarah Lynn, since joining on 21/01/16 Sarah has lost 3 stone 42 lbs and 43.5 inches, dropping three almost 4 dress sizes. Sarah has lost inches every week and seen a decrease in weight every week bar one. Even then when going away for her wedding anniversary her weight stayed the same. Sarah is a slimming world convert, who is so taken with the programme she came to work for us. Since joining Sarah has seen her health improve and is now almost off her blood pressure meds. Still a way to go but is as determined as ever. A walking advert for KSFL.
Suzanne Richardson Kingswinford nomination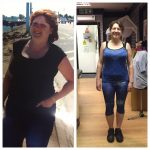 I'd like to nominate Lynda, an amazing lady and inspiration. 3yrs ago Lynda found herself in not a good place with total lack of confidence, stopped doing things, hid at back of classes. Early 2015 Lynda came to The Health Factory to try Konga, soon Lynda was hooked but then struck down with an llness. Jan 2016 Lynda started kick start fat loss, by March she had lost 22lbs and 25inches, but not just that she has her confidence back, comes to classes every day, conquered mirrors, allowed me to put her on FB live which was a big achievement, a photo shoot and next is to wear a bikini. This is briefly Lynda's story, so much to tell but she is an inspiration to all women out there suffering with lack of confidence, fears, anxiety. Baby steps is what we took, team work and now she has blossomed x
Helen Barness Grays nomination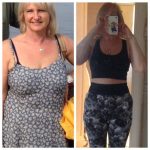 I nominate Trish Crudgington who has lost over a stone since starting KSFL in September last year, has kept it off, and is continuing to spread the word and encouraging others to do KSFL.
Online KSFL nomination
I nominate Treena, she has pushed through her hormonal battles and stuck to the KSFL programme with fantastic results to her health. Treena is always inspiring others with her recipes and motivational words and is a very open and honest member that helps support others. KSFL changed her life and she didn't realise the impact her former diet was having on her menopausal symptoms, she is now on track and all symptoms are diminished.
Thanks for your nominations, there are so many great stories here!
VOTING NOW CLOSED
Posted on