Josie first heard of KSFL and Rachel Holmes 5 years ago. After having her children and gaining the fitness qualifications she needed, it was time to follow the dream of having her own gym.  Josie finally took the plunge in 2015 and hasn't looked back, her business is thriving and KSFL is a great addition to the programme. 
Read more below: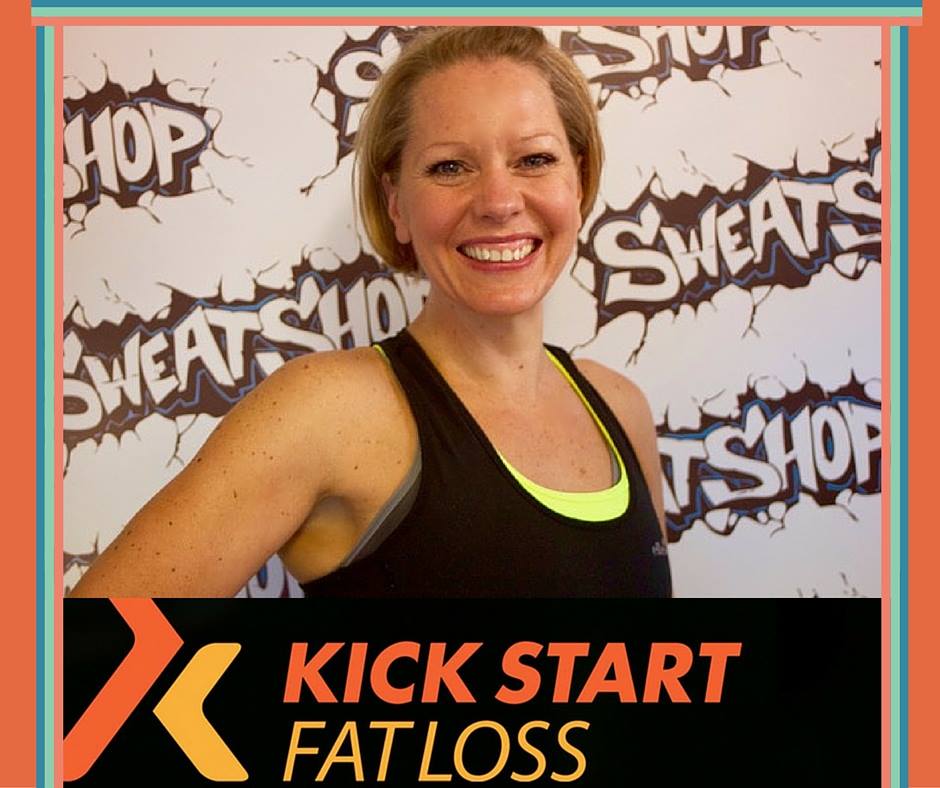 I first heard of KSFL about 5 years ago. I had followed Rachel Holmes since I very first qualified as a fitness instructor and received her weekly emails for fitness professionals with help, tips and choreography ideas.
I qualified as a fitness instructor in 2007. My journey into the industry was born from my own battles with food which peaked after the birth of my children when my weight was 17 stone. I had battled all my life, I was a binger and food controlled me, not the other way round. I did no regular exercise and found my self getting more and more out of control and fed up.
After deciding to do something about it I joined a slimming club. I had some success. First a stone, then 2 and then by the time I had decided that this was something I wanted to do as my job, I had lost 5 stone.
It hadn't been easy and I like many others followed the old advice of fat free/ low fat and calorie counting. I was happy with the weight I had lost, but food was still a battle and I never got the results I truly wanted.
Once I had qualified I set up my own community classes teaching aerobics, legs bums and tums etc…
And I loved it. I was helping people just like me.
Then I saw that Rachel had developed Kick Start Fat Loss and I decided to try it for myself.
I took out her online sugar free challenge and that was the light bulb moment for me.
Another 2 stone just fell off me and for the first time EVER I felt in control, happy, energised and more importantly for me, content with the food I was eating.
I stuck with KSFL, started to read and learn more about nutrition and I knew that this was the way I would be living my life from there on.
Several years later I have been teaching community classes and also teaching in gyms but the dream was to own my own studio/gym.
Myself and my partner decided to take the plunge in 2014 and we opened Sweatshop Gym in Wigan.
KSFL just had to be a part of it.
September 2015 we launched KSFL and held an open evening with Rachel. There was a HUGE response. In fact I was overwhelmed by the amount of people.. We had over 100 people on the night all eager to hear more about ksfl and what it could do for them.
Many people signed up on the night and since then we haven't looked back.
There has been some trial and error to get it just right and find how it fits best into Sweatshop Gym.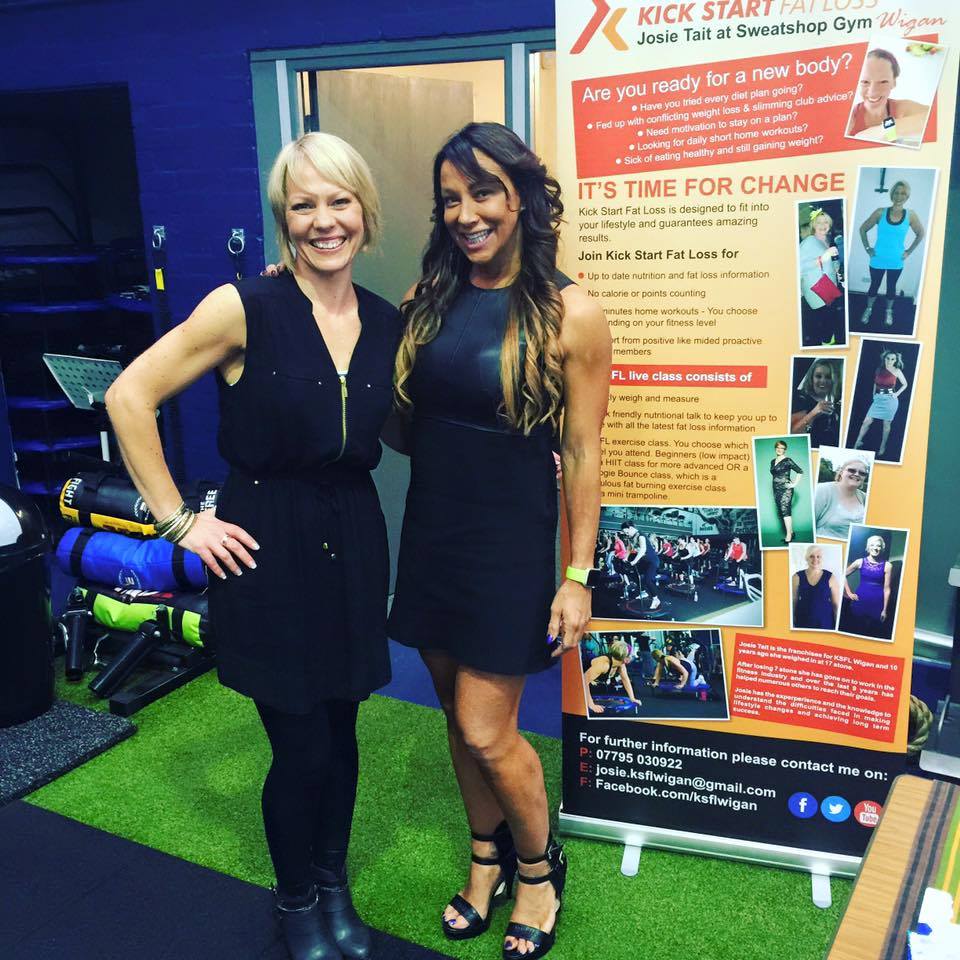 For us challenges work best.
The average age of our members is 20's – 30's so we found that they LOVE the whole idea of a challenge with a specific start and end date.
We have a huge build up, lots of advertising and build the anticipation and excitement for our start day.
Some of existing gym members will jump on our challengers but we also bring in lots of new people through these KSFL challenges.
We have one challenge class a week where we do our weigh in session first followed by our exercise class..
There are 2 challenge options. They can chose the Challenge plus 1 challenge class OR challenge plus a full gym membership for the duration.
The latter really presses buttons as not everyone wants to buy into a full years gym membership.
Essentially they get the opportunity to have a short term gym membership while the challenge is on…
Where else can you sign up to a full gym membership for 10 weeks??
Then when the challenge is over they want to keep coming to our gym so they then buy into our yearly membership.
So our ksfl challenge feeds more people into our gym membership. Which for our business is what we need to be aiming for.
It works fantastic for us.
KSFL is going from strength to strength and every challenge is getting busier and busier.
Our latest spring fling challenge had 70+ people sign up to it, the results are amazing and they sell the next challenge and the next.
I can only see this getting better and better as our challenges get bigger and bigger.
We are holding our first master class with Rachel next week and there is such a buzz and excitement about it. We are half way through our Spring Fling challenge so my guys are ready for this. They are all buzzing at their losses so far and love to tell all their friends and family how they are doing and that Rachel will be here to teach them.
I will throw this class open to everyone, members, non members, KSFL challengers, EVERYONE.
This is a HUGE opportunity for us to show what we can do and again get new people through the door to see Sweatshop gym.
KSFL has brought a new element to Sweatshop gym. It is such a relief to have the support of Rachel the other franchisees. If I need some advice, they are all there to offer it.
Josie.x
YOU CAN DO IT TOO
Do you want to start a fitness business but don't know where to start?
Do you want to add another level to your fitness business?
Do you want to support others and work as a mentor?
Do you want coaching/ support and to gain qualifications in nutrition?
Do you want to be your own boss?
Do you want to CHANGE LIVES?
Chat to us about becoming a KSFL Franchisee
Posted on