KSFL Long Eaton's Tabitha Browring  combined her Marathon Training with KSFL nutrition and felt fantastic, hear her story below: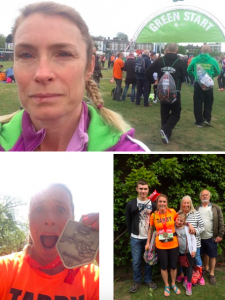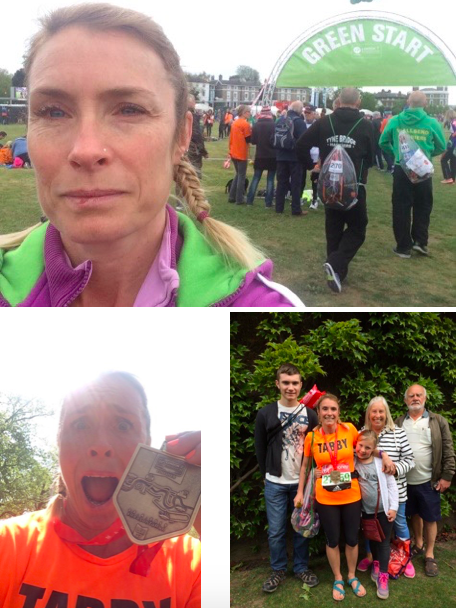 "So this year I was entered to run the London Marathon again after getting a qualifying time last year. On physio's orders, this was to be my last marathon and so I wanted to go out on a high – PB or bust.
However as training did not go to plan, my mojo waned and things were not looking good for a PB. Then in April the Ashby 20 came around; a 20 mile pre London race. I also did this the previous year and clocked a time of 2h:45. As I have never pulled out of a race in my life, I went ahead with it, expecting to find it really hard and not expecting a PB.
2 hours 39 mins later I crossed the line! Yes a PB by 6 mins and I felt great the whole way round – maybe a PB in London was still on the cards!
So I started thinking how this could be, bearing in mind I had not banked much training (sure I had got the long runs in – I would never recommend a marathon without the long runs). But my training was a long run, once a week – that's it. Certainly didn't feel like I deserved the PB.
So what could it be? What was different from last year?
I have totally changed my way of eating and now follow a KSFL diet.
Due to change of eating habits, I am now nearly a stone lighter.
I followed a 6 day deplete/reload carb programme before the race. Deplete being the detox side of KSFL.
On race day I had a carb loaded breakfast (porridge) and coffee – a few coffees!
Could the nutrition be the answer to the PB I had been chasing for a few years. To test my theory, I followed this same build up to London.
Firstly, I achieved my running weight by following a carb cycling regime a week before deplete/reload week. Following this, I went from 57kg to 55 in that week – race weight.
Secondly was the deplete 3 days. Low carb meals and hard training to deplete stores.
3 days before race, carb load time and tail off training (a bit hard when you're a group fitness instructor – but did my best!)
Night before race day, I have only one ritual meal…………..and I really look forward to it………..Pizza and 1 beer!
Race day: porridge, banana, coffee and water. Off we go!
It is confirmed! London marathon completed in 3 hours and 32 minutes! A PB by almost a minute!
Conclusion; you do need to adjust your diet to allow you to train for distance, but KSFL diet has meant that the training I did do was more effective. Making me made me healthier, lighter and a better runner! "
Well done Tabby !
Find a live KSFL Club near you click here
Follow us on Twitter @KSFLUK
Follow us in Instagram @kickstartfatloss
Posted on