I hope you are having a wonderful Summer? I'm away in Turkey at the moment and it is so hot….over 38 degrees.
Here, there is an abundance of beautiful fresh veg and fruits on the buffet and it's quite easy to eat really healthy.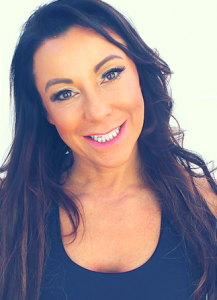 How Important Is the Quality of
the Food You Eat?
This is a BIG BIG Topic
but if you are eating
lots of meat, fish, fruit & vegetables and
you are still
are NOT at your goals…..
It could be time to
take your nutrition
to the next level.
Maybe your fatloss has plateaued or
you are still feeling inflamed with niggly
health problems?
Well, If you consume cheaper
supermarket or many restaurant meat that has been
factory farmed or veg that has been sprayed by
an array of pesticides to maintain it's shelf-life
……then you are consuming the
feed
&
pesticides that
have been used
on the meat and sprayed on the crops.
Studies suggest that every one
of us in the western world
may take in around 4.5 litres of
pesticides a YEAR!
OMG.
It really is shocking!
What Can You Do?
1: Buy Organic.
2: Buy from your local farm shop.
3: Be a food detective & find out from your butcher
what the animals have been fed on & how they
have been reared.
4: Go for grass fed meat if possible.
5: Keep rotating your meats and fishes
and eat a wide variety of various cuts of meat.
6: Eat fruit and veg that is in season or even grow your own.
Let me know what you think?
It's fascinating.
Kick Start is not just about dropping
those inches but improving your
brain function, your energy levels
and your health.
These are MASSIVE benefits.
Health is KEY & nutrition is the
absolute cornerstone to
health and well being.
I'd love to hear your comments
Love Rachel xxx
Follow me on IG stories Rachel L Holmes
********************************************
JOIN MY NEW RETREAT AT CHAMPNEYS SPRINGS
in 4 WEEKS 
Have you lost your way with your nutrition?
Are you struggling to workout and find time to exercise?
Do you need help with your mindset and motivation?
Do you keep self-sabotaging your health progress?
Would you love to know how to make amazing Raw Food?
If you need a reboot and a reset after SUMMER join me
on my epic retreat day in partnerships with Champneys Springs in Ashby
Once again I will be
partnering with
SPRINGS CHAMPNEYS
in Ashby.
for the 4th Kick Start Transformation Day.
With all new sessions and guest presenters.
This will be a very exclusive day with myself and
amazing presenters – Jayne Nicholls, Nicola Buckley & Andrea Riddoch.
We will be taking you through amazing life changing sessions in this very beautiful resort.
DATE: FRIDAY 8th September 2016
830am – 530pm
Venue: Champneys Springs
Ashby de La Zouch, Leicestershire
The three previous events sold out and this time I have arranged new transformational sessions
for you to experience.
Schedule for the day
Welcome & Morning Motivation Talk with Rachel Holmes 

Y O G A Class with Jayne Nicholls
Yoga, Breathing and Meditation class to start the day.

H E A L T H  &  W E I G H T L O S S   Talk with Rachel Holmes 
All the very latest information and research on
How to lose stubborn weight and keep it off in 2017
Begin your journey,
Nutrition, Hormones, Fatloss, Gut,
& Maximum Health & Vitality Talk.
Together we create a plan for you to take home.
* M I N D Talk with Nicola Buckley
How To Stop Self-Sabotaging, how to LOVE yourself and the keys to understanding happiness.
Starting with your brain for long term transformation.
* F O O D  Workshop with Andrea Riddoch
Kick Starts resident amazing chef/cook and home baker.
Raw Food For Beginners Workshop.Learn how to make Raw Cookies, Raw Soup, Crackers and so much more in this fun foodie workshop.
* E X E R C I S E Classe with Rachel Holmes 
Beautiful flowing Holistic Conditioning exercise class and
Fitness Pilates sessions.
This will be a life changing transformational day.
Healthy Lunch and refreshments are included
plus use of Springs Facilities.
Every session will arm you with tips & tactics
to live a healthy happier lifestyle
using the Kick Start principals.
Who is this aimed at:
**If YOU want the VERY Latest nutrition & health information.
** Want to understand how to create Raw Food.
** Experience beautiful classes.
** Need help with mindset and motivation.
** Need rejuvenating.
Work with me all day in this exclusive day at Champneys Springs
The FULL DAY Price is £97 + VAT
including lunch and refreshments.
BOOK TODAY as this will sell out.
https://www.kickstartfatloss.net/champneys-transformation-day/
Love RACHEL
The day has limited spaces and
gives you an amazing opportunity
to work with me personally.
You don't have to attend Kick Start classes to attend
so please book on with your friends  🙂
If you would like to stay over at Springs let me know
and I will be able to get you a discounted rate.
Posted on