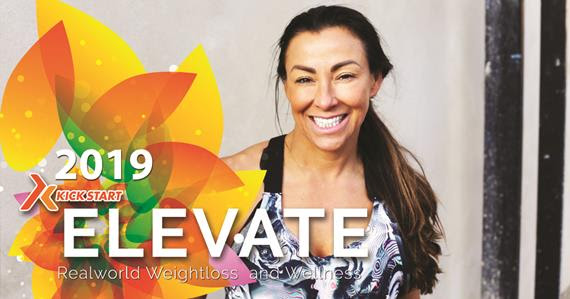 Hi It's The Kick Start Wellness Newsletter
Fitness, Wellness, Food, Lifestyle, Mental & Physical Health, Beauty, Longevity, Reverse Aging, Biohacking, Fashion & Fun!
Here we go it's the first BIG week back are you ready? Here is a great Super Legs Workout for you to try and tips on having a successful day.
Tips For A Miracle Morning!
There is a fantastic book called Miracle Morning by Hal Elrod  *you can read or listen to it via audible* – which talks about the importance of having a strong morning routine.  
Daily nonnegotiable habits that you cultivate over time.  Small steps that when you do them consistently send you hurtling towards your goals in record time.
But I think a Miracle Morning starts with a MIracle Evening!
Taking 20 – 30 minutes before bed tonight to organise yourself for the following day.
If your goal tomorrow is to do a  15-minute workout at home, then get your trainers ready your workout clothes out and sports bra ready by the side of your bed.  Set up your workout station with your mat, a table to put your ipad/phone/laptop so you can see the workout and join in.
Why?
Because when the alarm goes off and its cold and dark the last thing you will want to do is train. If you don't have your kit ready you will faff about looking for a sock or your sports bra and then unable to locate your weights and the 15-minute window will be gone and time will run out. Then you will be mad you faffed about.
Get your food prepped the night before if you are prepping so it s ready to rock in the morning.  
Pick out your outfit of the day. Pack your work bag. All the night before.
You are minimising the little decisions you make every day, saving your brain power for more important creative and challenging decisions.
Every day we have millions of thoughts, made countless decisions, over analysed, gone back and forth on numerous conversations and we use critical BRAIN energy and power.
Minimise the number of little decisions by prepping the night before and take away the little but laborious decisions you make every day.
When your brain is tired in the evening we often make poor food choices, we become nighttime nibblers as all logical thinking is out of the window when you are tired. This can often sabotage the healthiest of intentions.
Create your to-do list and journal for 5 minutes – anything that comes to mind – if you have a decision to make write it down in the evening and then your brain will marinade on it while you sleep and you will wake up feeling clearer about it and have a plan of attack.
So for  a positive start to tomorrow create your Miracle Evening tonight
Have a lovely week.
Love Rachel x 
Come and say HELLO On facebook
Insta or subscribe on YOUTUBE
 MY ELEVATE GROUP IS OPEN And we start tomorrow
Weightloss and Wellness Online Programme
Join My Elevate 2019 14 Weeks Online Weightloss and Wellness Programme  or Join for a 4 Week January Jumpstart Click here  it starts TOMORROW
**Additional Newsletters You May be Interested In**
C2GO Newsletter – Every Thursday for all Fitness Professionals or Aspiring Fitness Professionals. Add your email and get 10% Discount on Courses in 2019
Fitness Pilates Newsletter – Every Sunday For ALL Pilates Trained Teachers and Aspiring Pilates Teachers – News, Exercises, Video Workshops, Events, Class Ideas, Marketing and PR. Add your email for a 15% discount on courses in 2019
Join My Elevate 2019 14 Weeks Online Weightloss and Wellness Programme  or Join for a 4 Week January Jumpstart Click here  it starts on 7th January 2019
Posted on