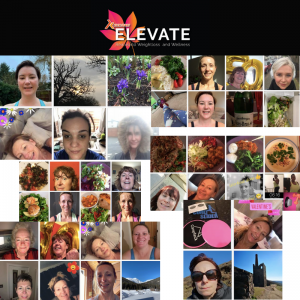 Team Elevate have been working on letting themselves have a little wiggle room for long term maintenance and are getting on so well!
Read how some of them have got on last week:
Caroline Meadow
Hello All, mega stressful few days so no workouts since Thursday, but also lost appetite. Very unusual for me! So…down 6lbs and 6 inches since 7th January. Can see and feel a difference now, clothes are looser. Need to get back to eating properly and exercising though..
Alis FreestyleFitness
First time I've posted pics!😬 So far I've lost 18cms and 6lbs. I've stuck to the plan 100%.
For me it was all about getting back in control – stopping the snacking, cutting down/out the weekend alcohol and refocusing!
I was at a friends for dinner last night and it was always going to be a boozy evening. I felt totally in control, I did have a drink but I OWNED and today I'm ON IT!!!
I'm been running a 6 week HEALTH COACH COURSE of 20 ladies alongside doing this and it has helped immensely! I've been able to share much more information -thank you Rachel Holmes💜for your inspiration!
I feel BLOODY BRILLIANT – I've got even more energy, I feel even more positive, I'm sleeping better and the January/February blues seem to be passing me by!
THANKS ELEVATORS – LETS DO THIS!!!💪🏻👊🏻👍🏻
Chrissie Gabbitas I've lost 3.5 inches off waist since starting in January… VERY happy with that 😊😊
Claire Hilton I find the daily coaching really helpful; particularly when I can engage in the discussion (I'm normally driving). Food prep done for this week, so plan to stay focused
Siobhan Austin Morning! I know I said I wouldn't weigh, but there has been a cheeky half a pound off 😁 Been much better with the exercise even though I have been wiggly. And maintenance is progress!
Sophie Tallulah Tott Today: another 3" off and 1lb.
Mindset: I feel like I know the profile of my gremlins and strengths really well, and exactly what they are and what sets them off now. I can help myself by acknowledging the triggers and so break the habitual unsupportive behaviours.
Sleep: so much better, and I have made a decision to change my 'opening hours' on gigs to allow me to not suffer from such profound sleep deprivation. Something which has been an issue for years. Big win!!
Mood: been pretty positive! Without doubt the daily workouts have helped, and also having the coaching to help support this change in habits. All in all loadsa change for me and feeling really good. Looking forward to remaining on track this half term ❤️. Thank you Rachel and the Elevate crew! Xx 💕
Sarah Minty I am only seeing private clients this week so no classes so am going to really get stuck into lift lean I was really tired last week and just incorporated weights into my classes cheating but it worked! Haven't weighed today as been a bit wiggly since a fab valentines night ! Will test and measure tomorrow
The lives really help me somehow Rachel
Elena McMenemy Happy with slow progression of another 2lbs off and inch and half off waist and inch off hips, legs and arms pretty much same
Sleeping heaps better and never felt so good post Xmas
As said b4 best investment and love the way can chop and change as samey becomes boring and cba 'd to stick to but this has been an absolute life changer. Had so much happen mentally and emotionally last year this has been my absolute turning point and can't w8 to help others with their journey and mindset, def the key – well done to all even if no change sticking to it and changing habits is all that matters ❤️
Do you want to join us for MARCH ELEVATE?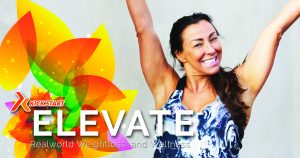 Starts Monday 4th March Until 18th April 2019
High-Performance Online Women's Weightloss, Wellness & Mindset Programme
Get the results you really want with Rachel Holmes.
Join the 6 weeks Elevate Spring Sprinter starting MONDAY 4th March Until Thursday 18th April
Elevate Live is a game changer. It's not a quick fix or a short-term solution but a way to eat healthily, lose weight, optimise your fitness levels, change your body composition and improve your mental cognition.
It's HIGH-PERFORMANCE Living.
Learn the principles of eating for weight loss, health and wellness but still enjoying a social life, going out, eating in restaurants and not feeling deprived, hungry or shame around food.
Yes, YOU CAN.
YOU really can with the Elevate Personalised Nutrition and Health Plan created by Rachel Holmes.
2018 was a phenomenal year for the Elevate Programme with 100's of women working with online from all around the UK.
"I teach you how to eat healthily and lose weight in the week, work on your daily habits and non-negotiables, mindset and motivation; which gives you wiggle room at the weekend to enjoy additional food and drink without sabotaging your efforts, your progress, health or goals We work extensively on mindset and a complete mindset reset which guarantees life changing results"
What Makes Elevate Unique And Why Does It Work So Well?
• Daily coaching in the Facebook group keeps you on track and I can serve you in a much more personal way, answering your questions and providing you with the best support and motivation. I can personalise things for you and make this fit into your lifestyle
• 100% Of Elevate Members all said the DAILY LIVE coaching is what keeps them motivated, on track and excited about the results they are seeing.
• Daily HOME workouts – Home weight training workouts plus a daily Fitness Pilates / Freestyle Fitness Yoga and low-intensity workouts is the perfect way to get phenomenal mental and physical results without having to travel to a class or gym – save so much time doing it at home.
• If you are a beginner, recovering from injury or haven't exercised for a while and need to build up there are low-intensity workout options.
• A daily nutritional video explaining what to eat, how to eat, how to fit it into a busy lifestyle, have a social life and work it in with family life. This is KEY to long term success and sustainability.
• Plus meal plans, cooking ideas, juicing, vegetarian and pescatarian options.
So much has changed in nutrition since Kick Start started in 2007 and we are researching the best practices and evidence-based information delivered to you in an easy to follow and highly supportive way.
The complete programme takes you right up to Easter. Each week has a different theme and focus and reinforces the previous weeks results and habits.
You will be trying a variety of nutritional protocols depending on your goals and working out which one suits you personally.
*Ketogenic
*Carb cycling
*Calorie counting
*Intermittent Fasting
Every week will begin with:
• Weight, measure and stats.
• Goal setting and expectations for the week.
• Big picture thinking, health and wellbeing goals.
• Real-world weight loss goals and obtainable results.
• Plan for the week.
• Workout scheduling.
• Your weekly social overview – Have you got social functions that week that we can factor in and help you with so you don't sabotage your results?
The Elevate Spring Sprinter March 2019 Programme Timetable
 High-Performance Womens Weightloss and Wellness.
Sign Up Now Ready For March.
Posted on