There is a NEW Definition for Kick Start with Rachel Holmes, Read more in today's press release.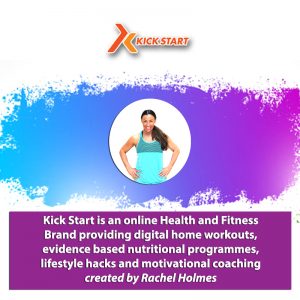 "Kick Start Is an online Health and Fitness Brand providing digital home workouts, evidence based nutritional programmes, lifestyle hacks and motivational coaching created by Rachel Holmes.
Kick Start Professionals, Coaches & Franchisees also run online programmes throughout the year."
Rachel Holmes has created over 2000 videos online and has been running online fitness programmes since 2007.
The Entrepreneur saw the shift in the way people want to access fitness and health coaching"
"Online and virtual home fitness is growing exponentially and this is a very exciting time" Says Rachel.
The online platform has been growing due to the convenience and ability to access coaching any time any where with fellow enthusiasts all over the world!
PT Distinction said:  "The future looks very bright for the fitness industry. Year on year it's one of the largest growth industries worldwide and this trend is showing no signs of slowing down… The future is particularly exciting for those trainers that embrace modern technology to coach clients online, or in a hybrid setting."
The growth in wearable fitness technology and health and fitness app usage has grown 330% in just 3 years as people lead increasingly busy lifestyles and seek the ease of accessing workouts and nutrition at home.
Studio and fitness content apps  usage has gone up 49% and over 75% of active users open their health and fitness app at least two times a week, and more than 25% of users access their fitness apps more than 10 times a week!
For forward thinking online coaches this is an exciting time and looks to continue as people are becoming increasingly aware of the importance of a healthy lifestyle.
Rachel aims to help clients achieve their goals in the easiest way possible and with 24 hour coaching and forums still feel supported by motivational a group.
Do you want to be part of it?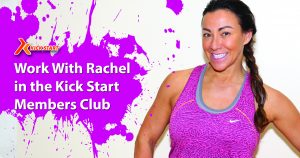 Click here to join Rachel Holmes' Members club
Posted on