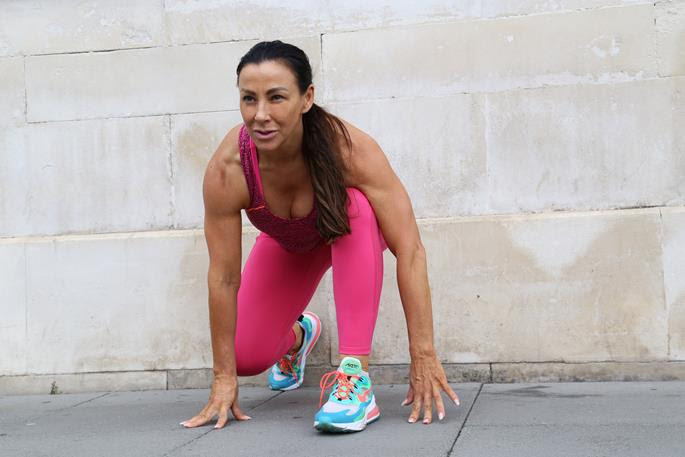 What is the Elevate programme and what results will you get.
Need to sort out your fitness, nutrition, health and mindset?
**New**  ELEVATE Programme
Starts on 2nd September For 12 Weeks Click here to book The Ultimate Transformation.
JOIN before the 20th August and get 2 FREE Recipe Books  PLUS the Early Bird Deal.
Good Morning ls
✅Are you ready to get back to healthy eating and exercising? CLICK here to book
✅Get In The Best Shape Mentally & Physically Of Your Life……….. At Any Age
✅We are reaching for BIG GOALS in this year's Autumn Elevate 2019.
✅Elevating your cardiovascular fitness, muscular strength and endurance, flexibility with amazing 20-minute home workouts.
✅Evidence-based nutrition bringing you bang up to date with the very latest food accountability apps and bots so you are totally in control and data-driven for results optimisation.
 ✅Elevate will give you the tools to reach YOUR BIG Health & Fitness goals harnessing the power of tech and accountability.
✅OWN Your nutrition, lose the habits that no longer serve you and Get The Results You REALLY WANT.
Daily Coaching and 24/7 Support.
Changing  & Upgrading Your Daily Habits, Hormonal balance, Food Behaviours, Emotional Eating, Comfort Eating, Late Night Nibbling, Eating When You are Not Hungry, Midsection Weight Gain, Menopause Weight Gain. Lost Mojos, Mental Fitness, Daily Destress, Living a Low-Stress Lifestyle, Sleep, Cravings, 1-minute Meditations
All covered in High-Performance Coaching 5 days a week.
**Who Is Elevate For?**
✅YOU! If you are ready to make serious changes in your health and fitness.
✅If YOU want to see BIG improvements in your health and fitness.
✅If you want to follow a progressive and cutting edge weightloss programme.
✅If you want to drastically improve your fitness levels and sort out your nutrition.
**TIMETABLE For 12 Weeks** 
Elevate is made up for 3 progressive programmes – Elevate, Accelerate, Activate.
*September is ELEVATE*
Week 1 Nutrition Reset
**NEW**  Faster Fitness Workouts  – Including Cardio Lift Lean 20 Minute Workouts.
Weight loss fundamentals and foundations
Rapid Fat Loss & Summer Detox – Nutrition Reset
Week 2
Midsection Meltdown week
New workouts and midsection nutrition protocol
Habits, Stress and Emotional Eating.
Week 3
ACTIVATION Band & Lift Lean Workouts.
Hormones, Working With Your Body For Optimum Results
Week 4
Super HIIT Tabata and EMOM Workouts Increasing Fitness and Strength.
Nailing your nutrition week.
✅October is Accelerate✅
Building on your results from September and taking you to the next level.
Week 1  15 minute Bootcamp Workouts.
Rapid Fat Loss and Nutrition Reset
Week 2  X Training Workouts week
Balance within nutrition, goals and social life.
Week 3 Barefoot Conditioning
Try new barefoot training workouts
Week 4 Accelerate Workouts to finish October STRONG
Personalise your nutrition and eating plans.
✅November is ACTIVATE✅
ACTIVATE your potential and apply advanced techniques and methods to your training, nutrition and mindset using new tech bots and apps.
Week 1 ACTIVATE Core workouts
Week 2 ACTIVATE Full Body Fitness
Week 3 ACTIVATE Challenge workouts
Week 4 ACTIVATE Lift Lean
Plus Low option workouts for beginners and Fitness Pilates Freestyle Fitness Yoga, Meditation and Brainfit options every month.
EARY BIRD SPECIAL is £129 plus 2 RECIPE BOOKS
It's going to be life-changing.
Much Love Rachel x
QUESTIONS ?
Posted on