8 Steps to Stop Bloating
Do You struggle with bloating?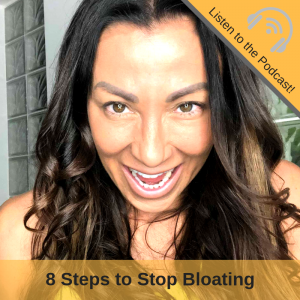 It's uncomfortable and unpleasant so I have 8 Tops Tips you can try that will really help.
These tips are simple and can be even actioned the next time you eat a meal!
I would LOVE to hear if these help and if you try them out.
Subscribe on ITUNES and please leave a review:
Connect with me on social media
Instagram @RachelLHolmes
Facebook.com/RachelHolmesFiit.
Join my next Elevate programme starting 2nd September
and get 2 Free Recipe Books
Posted on