Top Tips to Making Superfood Mocktails for the Festive Season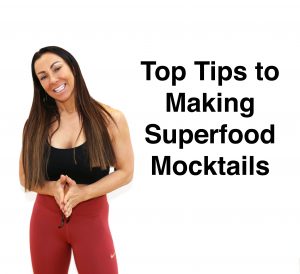 I know you want to make the best choices for your health, and that means limiting alcohol or avoiding it all together for a period of time. And that's OK! You can still partake in social gatherings with a mocktail. Unfortunately, most mocktail recipes are filled with empty calories and sugars. That's why today, I'm sharing my top tips for creating healthy and refreshing mocktails!
Healthy Mocktail Drink Bases
Kombucha
Kombucha is a fermented tea drink that has excellent probiotic benefits.
Green juice or any other cold-pressed juice
Juices make a great base for mocktails because they're full of flavour from the fruits, veggies, and herbs you add into it. They're also packed with vitamins, antioxidants, phytonutrients, and minerals. Plus, they're easier to digest because they don't have fibre. Try my Carrot Apple Blended Juice or the Stripped Green Juice.
Sparkling water
Sparkling water adds a lovely bit of fizz to your mocktail. You can dress it up with flavours you love, like lemon, lime, berries, ginger, etc.
Iced tea
Tea is also packed with health-boosting antioxidants, catechins, and polyphenols that help prevent chronic disease, cancer, bone loss. Simply brew tea in a kettle and allow it to steep for at least 12 hours to fully get its flavours and nutrients.
Superfood Mocktail Garnishes
– Berries
– Ginger
– Cherries
– Pomegranate
– Watermelon
– Citrus fruits: Lime, lemon, grapefruit, oranges, and kiwi
– Fresh herbs and flowers: Mint, lavender, rose, rosemary, sage, and basil
– Chia seeds
– Rhubarb
2 Superfood Mocktails and Spritzers to Make at Home
1. Sangria
Use iced black tea and freshly squeezed orange and pomegranate juice. Muddle oranges and apples at the bottom of each glass or a pitcher and pour the tea and juice mixture into it. Then, add thin lemon and lime slices and some sparkling water over it.
2. Avocado Margarita
Simply add an avocado with lime juice, sea salt, and a touch of honey and orange juice in a blender and blend until the mixture is smooth and liquefied. Garnish with fresh lime zest, sea salt around the rim, and a watermelon radish slice.
Enjoy!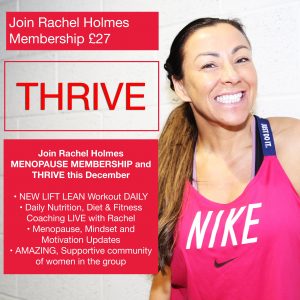 Would you like to join my online VIP Membership for this December?
Posted on