WELLNESS STARS QUESTION OF THE WEEK
Do you enjoy exercise or find it a chore?… if you find yourself struggling to motivate yourself you may not have discovered the exercise that is right for YOU!
Everyone is different… maybe you like a gentle walk, a tough Cross Fit session, group exercise, cycling, swimming, the gym, running or Pilates… the list goes on in the choice you have!
We are very proud of our KSFL Franchisees and every week we ask them a new health and wellness question to share more of their wonderful knowledge and this week they are sharing with you what exercise THEY like to do out of work and why to help inspire you!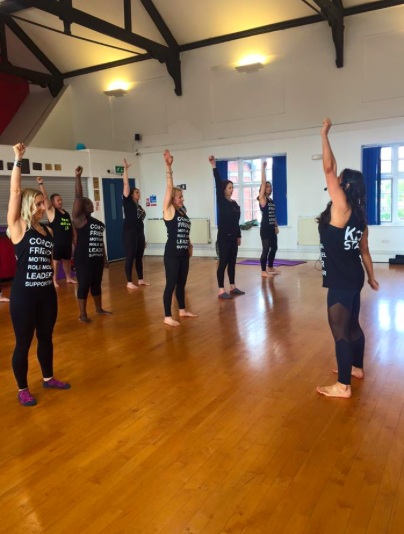 This weeks question is:
"What is your favourite form of exercise when you are not in classes and why?"
Liz Lane KSFL Maidenhead
I love to dance but my favourite exercise out of class right now is Pilates. Every day I get up early before 6am and do a short 10 minutes home Pilates workout. I make sure I use lots of functional movement to keep my body moving and also work on my strength and flexibility.
I had a small injury from overuse recently and doing non impact Pilates every day at home has helped it to heal quickly. And more importantly it clears my head and sets me up for the day ahead.
Sarah Hogan KSFL Lincoln
Dance every time!
As an ex professional dancer it just lifts my spirits to let lose and have a good old boogie!!
I also love taking my puppy out for walks to clear my head and get some fresh air.
Fitness Pilates is also a fave not only to teach but to participate in. I injured my back ( overuse etc!) and it's helped me no end.
Paula Thompson KSFL Stockport
It has to be Zumba. I practice my dances at home and have to say makes me feel happy and always lifts my mood and of course keeps me fit. I have also started attending an aerobics/body conditioning class and love it. Mixture of aerobic exercises, dance and conditioning with weights. Great for an all over workout.
Helen Barness KSFL Grays
Have to say at the moment I love Crossfit. I'm wanting to develop my strength and power and this does the job nicely and also means for at least 20 minutes I cannot think about anything else but getting through the workout. I teach mainly Pilates so I need the alter ego exercise to keep my fitness levels up.
Heather Pring KSFL West Somerset
I love to bench press , it's the time when I feel really strong and drive to press heavier no matter how hard it is . This is when I am most focussed and forget about everything .
Suzanne Richardson KSFL Kings Winford
Playing, love getting on my bike and attempting to ride it, kicking football around with Ethan. Like turning up to my instructors classes and also choreographing – to some it's jumping around the kitchen lol.
Josie Tait KSFL Wigan
Lifting heavy things!
Sindy Matthews KSFL Banbury
Suspension training and lifting weights xxx
Alice Milner KSFL Bath
My latest love is AcroYoga – I qualified as a teacher in India earlier this year but just can't get enough of it at the mo! Being upside down is always a hit with me but add in the extra challenge of working with a friend just takes the fun factor up to max 😉 and I have meet some absolutely fabulous people from all around the world through this practice. It certainly brings out a childlike ability to play from all ages!!
Nicola Carless KSFL Bromsgrove
I love to dance when I get the chance! It totally lifts my mood. For my own training I love using the Vipr and Suspension Trainer. Both give me a full body workout and work my core muscles to the max!
Michelle Jermy KSFL Thetford
I have a combination of flowing moves that stretch & release my body (through practise & listening to my body I ve learnt what it needs & prefers, minimum time, maximum impact) which restores me taking me to relaxation I love playing with relaxation/meditation & seeing just how much I can switch off my conscious mind & change my state. It intrigues me.
Natalie Hill KSFL Gibraltar
Week is SO MANIC that I shy away from all the usual exercise so my absolute FAVE is running early when everyone's still asleep and then stopping to do some HIIT by the beach.
Chris Tuck KSFL West Wickham
Just walking in my local woods with the dog. Being in nature….stroking the horses…listening to the birds…meeting other dog walkers and chatting.
I also love my incline table where I hang upside down for 2 mins twice per day.
My hips and back have never felt better!
Kelly Reed-Banks KSFL Cambridge
I love HOT Yoga or HOT Pilates if someone else is teaching it!!! I get into the zone & completely chill out, sweat buckets & feel amazing !
Andrea Riddoch KSFL Leeds
Aerial yoga . The stretch and release is fantastic . Incorporates both strength moves and then a lovely relaxation. Perfect just for me!
Samantha Quirk KSFL Jersey
Teaching my son my love of dance music! On a Sunday (my day off) we always cook a roast together ( he's only 7 but loves helping in the kitchen) I get my Favourite mixes on and we dance around the kitchen like idiots. It makes me laugh so much which is a great stress reliever !!!
THANK YOU to the Wellness Stars for sharing their thoughts!
If you would like to find a KSFL LIVE CLASS near you CLICK HERE.
Are you a Fitness Professional? Do YOU want to join the team?
Join me on a discovery day near you to chat about how a KSFL Franchise can help YOUR business!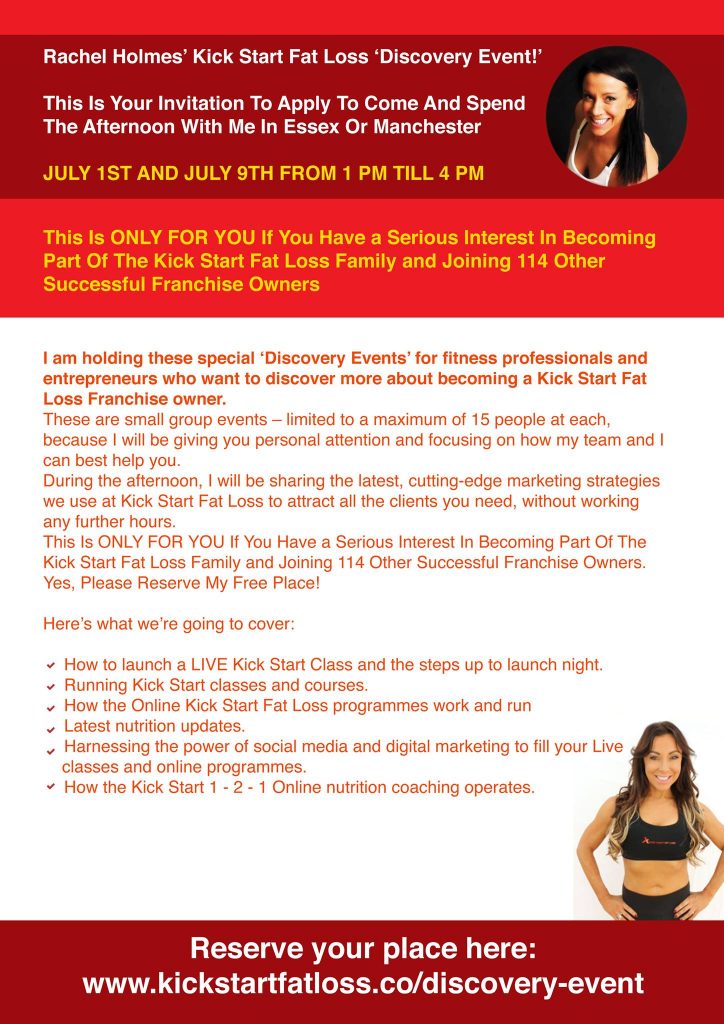 Posted on