It is always a good idea to think about nutritional supplements to compliment a healthy lifestyle and shakes are the easiest one to add into your diet; they are quick and easy providing everything you need in one dose! The tough part can be finding the right one especially to compliment your dietary requirements and programmes.
Here are 2 vegan friendly/KSFL friendly brands that I have tried and reviewed: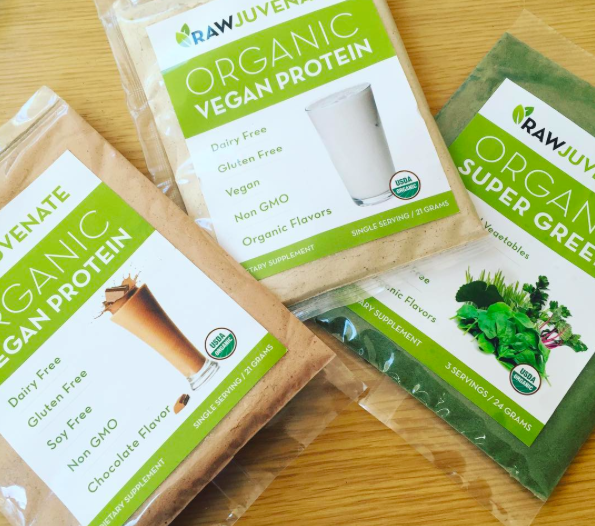 RawJuvenate Protein and Super Greens from RawGreenOrganics.com
Super Greens available to buy here 112g for $32.99
Super Greens is an organic vegetable blend and raw vegan drink mix also naturally low in glycemic index and is suitable for diabetics. I found I was not too keen on the taste of this one but when mixed with a juice was great!
Organic Vegan Protein available to buy here 588g for $41.99
I tried this protein in chocolate and vanilla, both flavours were lovely I must admit I preferred the vanilla as it was a little milder.
The ingredients include:  "North American yellow peas, organic sacha inchi protein, organic hemp protein and organic flaxseed."
It is a certified vegan protein that's organic, gluten-free, dairy-free and soy-free which I have found quite hard to find previously! I would definitely recommend this one!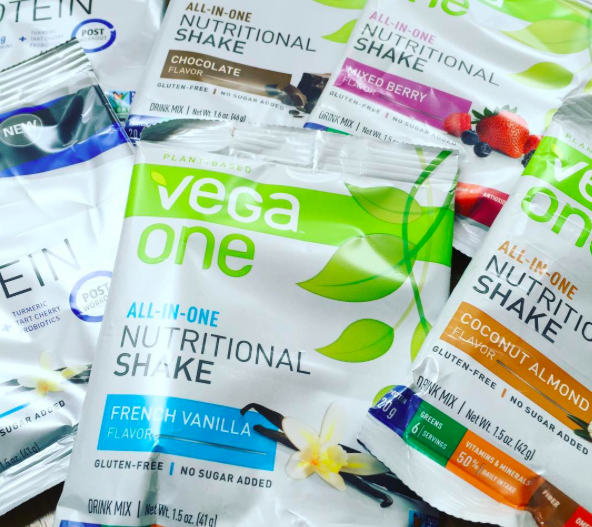 Vega One Nutritional Shakes and Protein from Inside Organics
Nutritional Shake
RRP 29.95 for a box of 10 available to buy here
The nutritional shakes are clean and plant based made from natural, whole food ingredients packed full of vitamins and minerals.
Vega One is free from dairy, gluten and soy, and contains no added sugar, artificial flavors, colors or sweeteners.
I tried Berry, Chocolate, Vanilla and Coconut Almond, my favourite flavour being the berry! These can be mixed with water, added into a smoothie or mixed with almond/coconut milk to make a milkshake. I tried them mixed with almond milk and loved them. They boosted my energy and tasted great.
Post Workout Protein
RRP £24.95 for a box of 12 available to buy here
This drink is to aid recovery straight after working out. Made from all natural plant based ingredients it is free from synthetic nasties.
I was particularly impressed with he ingredients of this one…the drink contains "23 plant based ingredients, which includes glucosamine, devil's claw, Maca, American Ginseng, L-Arginine and Turmeric".
I found these shakes replenished my energy making me feel great after my workout.
I hope this has helped you today!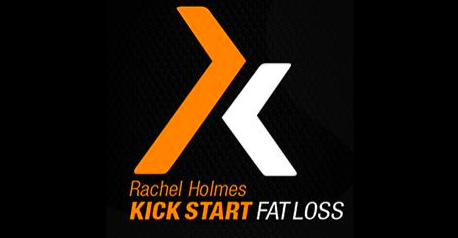 Start your FREE healthy eating weight loss trial with Kick Start Fat Loss TODAY
Posted on