Busy Busy Busy
Everyone is soooo busy
being busy.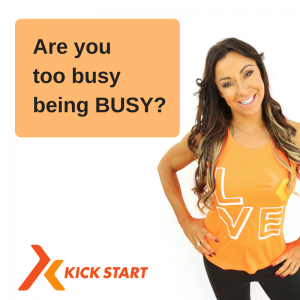 That's all I've heard this week
from everyone around me
AND
That voice in my own head.
Rushing about at break neck speed.
Cramming business, work, filming,
writing, creating, inspiring, teaching,
socialising, meeting deadlines,
eating & sleeping into
every single day!
It's been a constant mantra:
I'm so Busy
I'm so Busy
Blah Blah Blah
Have you had a week like this?
So, this morning I've had to make
massive effort to STOP this chaotic
chattering, mindset.
If YOU (like me) have been feeling
a bit like a runaway train, all chaotic
& rushed & speedy.
Then lets reign it in together 🙂
Take a 1 minute meditation break.
Reset. Refocus. Recalibrate.
Breathe & calm down.
I flipped open my Miracles Now Book
& spookily lesson #43 popped up
"I choose peace instead of this"
If your mind has been steaming away
down negative highway, replaying
all negative thought patterns & scenarios.
STOP.
Take control back & choose to see peace
instead of this.
I read this today & felt relief.  YAH!!!
I hope you do too.
Have a peaceful & loving day!.
Love always
Rachel xxxx
Posted on