My Kick Start Summer Super Members have been busy bees over the last few weeks focusing on health and wellness and here is a snippet of what they have been up to!
This week's focus is Emotional eating and feelings and how they affect motivation and nutrition, here are some interesting facts:
*When we are stressed – 40% of women eat more,  40% eat less  and 20% eat the same.
*Women "comfort eat" when stressed as an outlet for "masculine" feeling.
*Women eat comfort food – feel bad and internalise the feelings – turning the anger/upset/sadness on themselves.
Bottom line – Express your feelings 🙂 so my team have been doing just that and seeing the benefits almost right away!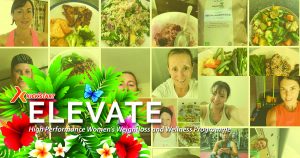 "Rachel personally I love the program. Even though I am a positive person generally the work I do impacts my spirit.
This is the only group where you get to see snapshots of the real me!
Your energy, coaching picks me up.
Even when you dont hear from me, I am watching, listening, taking it all in and when I can actioning as much as I can.
One day eveything will align and all work together!!
I am much stronger mentally and physically from when I started taking co trol back in March.
Thank you xx" Chris T
"Excellent short sharp workouts, mind coaching and accountability good for me x" Kathryn M
"Goals for this week.❤
Exercise in the morning each day. ✔
Tracking using my fitness pal. 1000 cals per day.✔
2 litres of water every day. ✔
Run twice this week. ✔
Stay positive and keep making great choices.♥️" Sara
"Sweaty selfie and our meal tonight, salmon steak and salad! Had some wine too, but I am on holibobs!
Aims for the week:
*Workout everyday
*10,000 steps at least
*Good food choices with fresh produce
*Water intake up
*Be HAPPY!! 
Have a Fab week ladies!! 💖" Arlene
Check out some of their motivational sweaty selfies and foodie pics: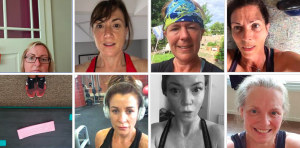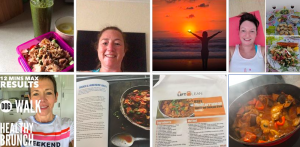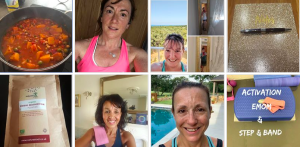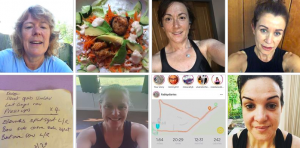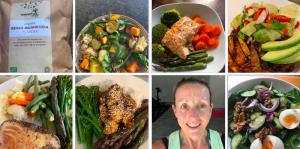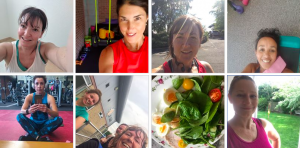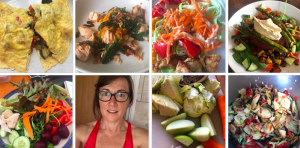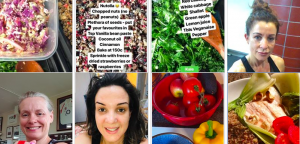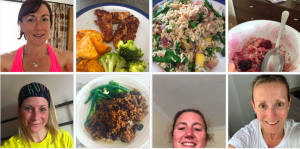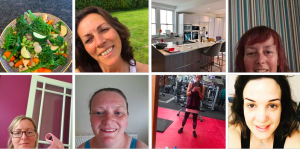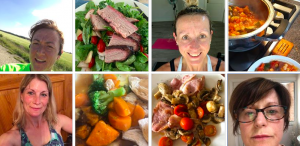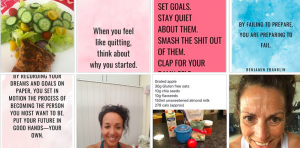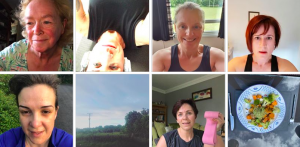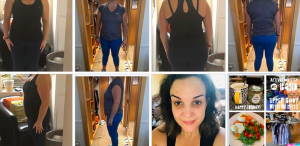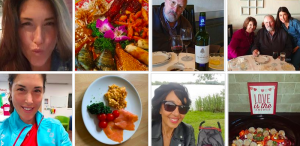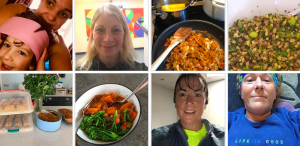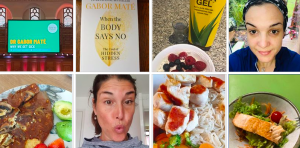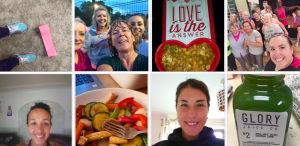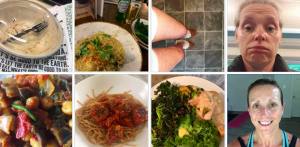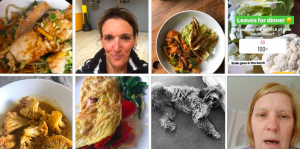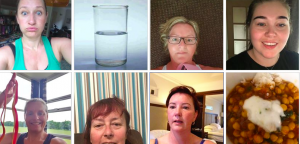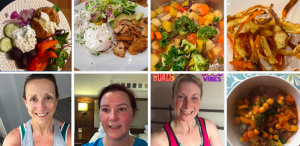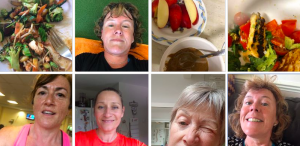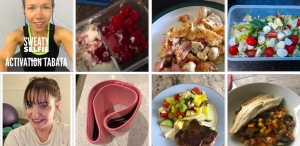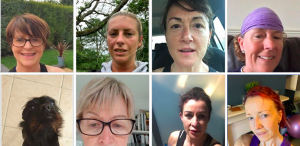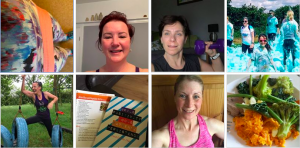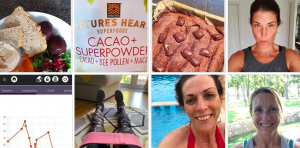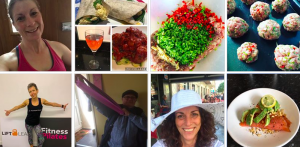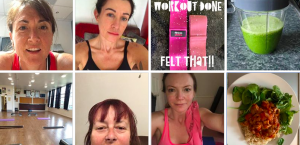 Our next programme starts in JULY, do you want to join us?
Posted on