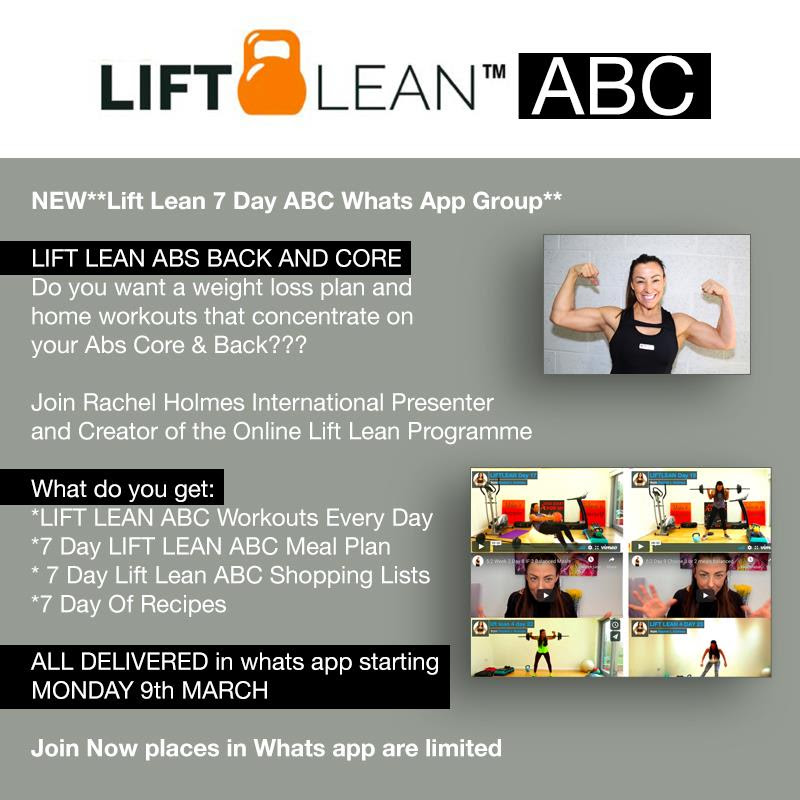 Hello,
7 Day Whats App Kick Start.
Join the latest.
LIFT LEAN ABC STARTS MONDAY
LIFT LEAN 7 DAY ABC Abs Back Core
£20.00
Are you ready for a kick start weightless plan and home workouts that concentrate on your Abs Core & Back?
Join Rachel Holmes International Presenter and Creator of the Online Lift Lean Programme
What do you get:
LIFT LEAN ABC Workouts Every Day.
7 Day LIFT LEAN ABC Meal Plan.
7 Day Lift Lean ABC Shopping Lists
ALL DELIVERED in WHATS UP starting
MONDAY 9th MARCH
Join Now places in Whats app are limited
Are you in?
https://www.kickstartfatloss.net/product/lift-lean-7-day-abc-abs-back-core/
Posted on