Have YOU got a Spiralizer as yet?
These are AMAZING especially if you miss your pasta while on Kick Start Fat Loss 🙂
Turn your fatburning courgettes into #faux #pasta So tasty  & healthy!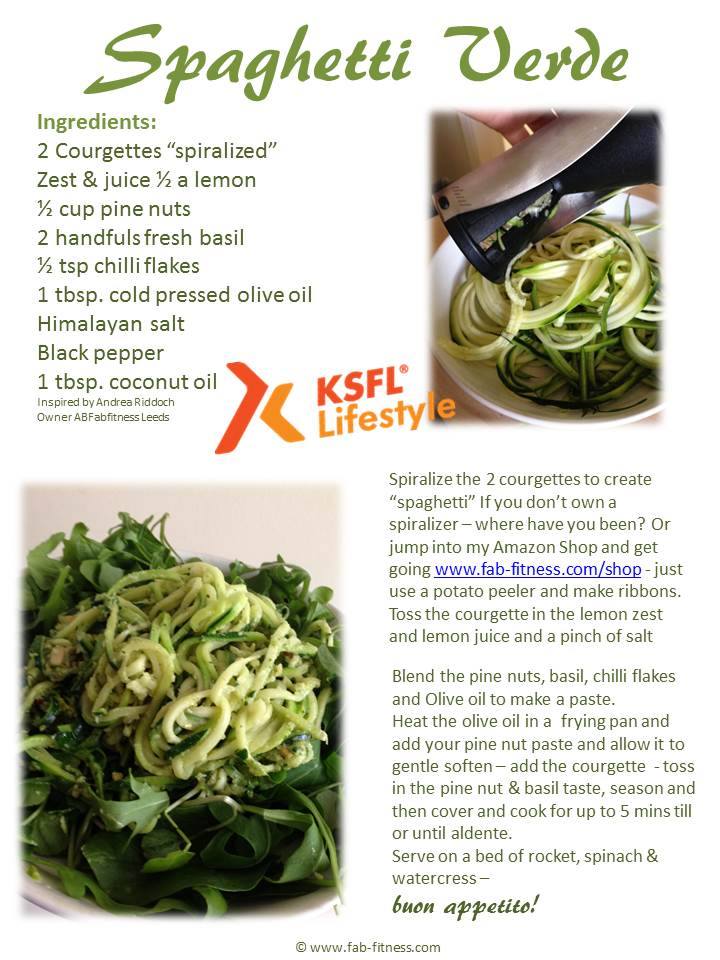 Let me know if you get a Spiralizer & create these wonderful Faux Spaghetti Meals
Tweet me @RachelHolmes @KSFLUK Facebook.com/KickStartFatLoss
Love Always Rachel xx
Do you want to workout with me on my  Kick Start Fat Loss DVDS?
Grab these DVDS for only £10 + VAT + Postage
Kick Start Fat Loss Volume 1 DVD Click here for all the details & to order
Kick Start Fat Loss Volume 2 DVD click here for all the details and to order
Kick Start Fat Loss HIIT Conditioning DVD Click here for all the details & to order
Add your email for up to the minute info on KSFL diet & detox, Juicing,
Fatloss tips, Home Workouts,
Positive Self
Love, Affirmations & Happy Lifestyle
Updates
Posted on