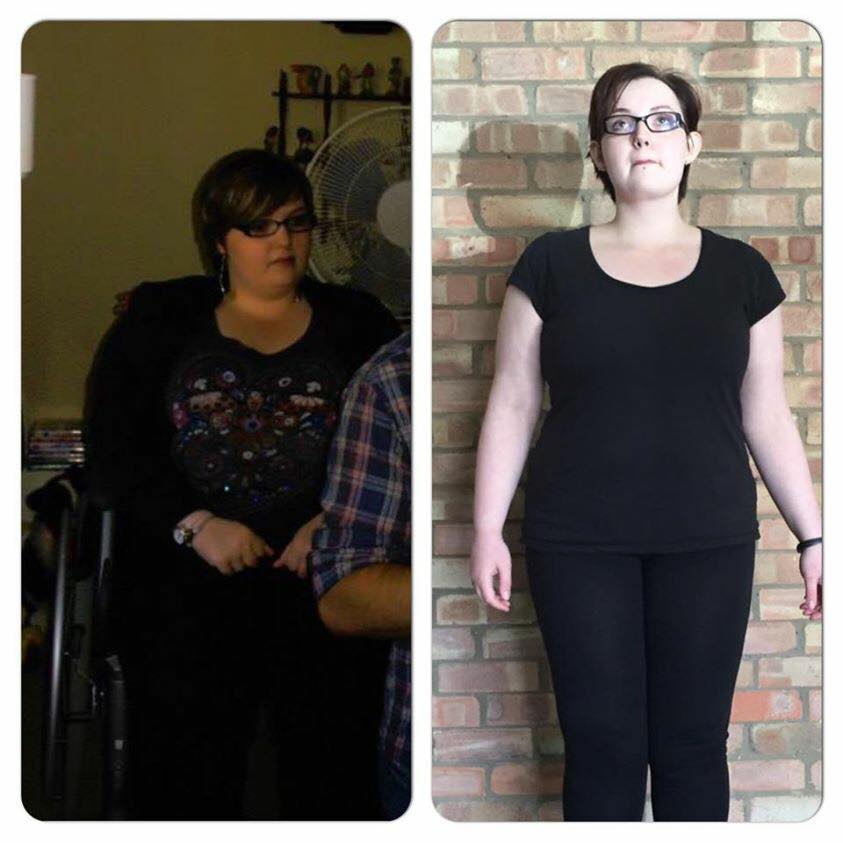 Jade at only 23, knew that her health was deteriorating considerably and she was becoming ever more so unhappy with her body image.
"I would try to eat relatively healthy but my down fall was to snack and binge on sugary foods, cakes & biscuits"
Jade started attending Jane Cole's classes at the The Fitness Studio in Kings Lynn and seeing the results other people were having doing the KSFL Detox,
she decided to go for it.
" The fantastic results that other members were gaining from Jane's KSFL programme are so inspiring and I knew the time was right for me to get involved
and improve my own health and fitness"
Jade knew it was time to consciously make a change, not only for a better body image, but also for her own health.
"Now I have done the detox, I have three meals per day with protein and plenty of veg, having the least amount of processed food possible"
Jade's  weight loss has been  steady due to ongoing health issues, she can't believe how much healthier and happier she feels since starting the programme.
"My friends and family are amazed at how much I have lost and toned up, they have
all commented on how much healthier I look and how much my body has changed."
Amy recommends KSFL to anybody who is actively looking to make a change in their lifestyle.
"I'm so much happier and feel really positive about myself"
"If you are serious about improving your body and health, then Jane is definitely the right person to go too. With all of her knowledge,
she knows what to do to get you fit and lose that stubborn body fat!"
^^^^^^^^^^^^^^^^^^^^^^^^^^^^^^^^^^^^^^^^^^^^^^^^^^^^^^^^^^^^^^^^^^^^^^^^^
Jade was coached by  Jane Cole who is the Kick Start Fat Loss Franchisee for Kings Lynn.  Contact Jane at The Fitness Studios Kings Lynn
Note to Editor – Contact Kick Start Fat Loss Director Rachel Holmes
www.KickStartFatLoss.net
Posted on