Wow what a first week, see from the launch right up to the results from the first week of Kick Start Pop Up Detox! We have held some fantastic and inspirational classes and workshops with many more to come!
29th October- THE LAUNCH
Our Kick start Pop Up launch went with a real bang it was a chance for everyone to come and see the new space and how we had transformed it from a plain old office space into a buzzing fitness studio and cafe!
31st October- Halloween workout open weekend
This weekend was a chance for everyone to try out our pop up classes and see what they thought!
See the first pop up class here:

2nd November- DAY ONE Detox group
It was fantastic to welcome in our new detoxers tonight. First they all sat down to get all of their detox information ready for the next 3 weeks. Then it was time to workout!
3rd November
We began the night with a HIIT and  Pilates workout followed by a Clean Cooking workshop which went down a treat!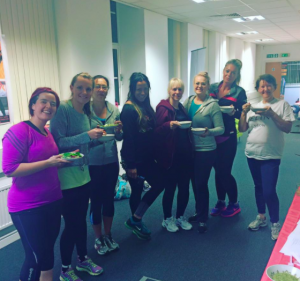 See the video here:
4th November Abs and Juicing workshop
WOW what a night at Kick Start Pop Up Nottingham with 2 fabulous presenters!
First up was Kelly Reed-banks with her Abs workshop where she worked everyone in new and exciting ways to tone those abs along with old school music.
Then it was the juice queen Mairi Taylor's turn to present her juicing workshop. Mairi talked us through how to juice, what to mix and everything you could need to know with some lovely tasters! Overall a brilliant and inspiring evening at Kick Start Pop Up.
See the video here:
6th November- Club nights workout
Tonight we partied our Friday night away with Club nights at Pop Up along with some yummy mocktails.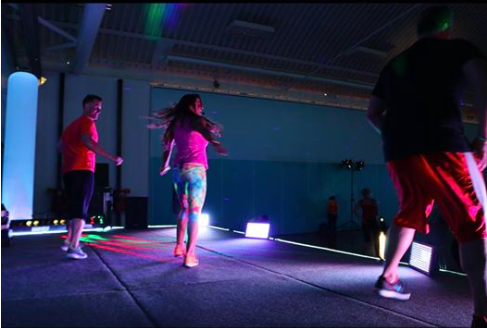 7th November- Morning workouts
This morning at pop up we were up bright and early for a Sweat and Fitness Pilates workout!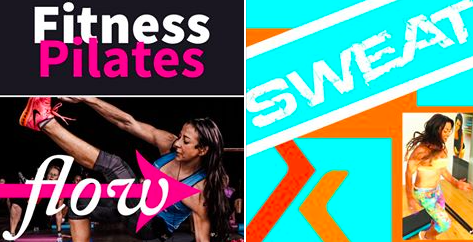 8th November- KSFL Franchisee Day 2015
Sunday we held the 2015 Franchisee Day at Pop Up, lot's of clean and healthy food, informational talks, workshops and fun!
What a fantastic day with a brilliant and inspirational group of people!
If you would like to become a Franchisee then get more information HERE.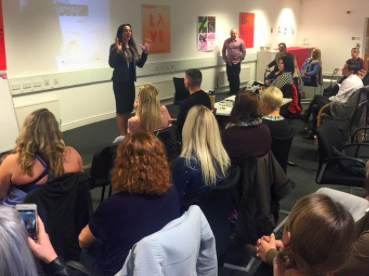 Monday 9th November Detox group update
Our KSFL Detox group are doing fantastic with an average weight loss from week one of 5 lbs per person! You can really see the difference in everyone they are absolutely glowing!
We spoke yesterday about our struggles and strengths and everyone is so driven I have no doubt we are going to have some fantastic results by the end! KEEP IT GOING LADIES!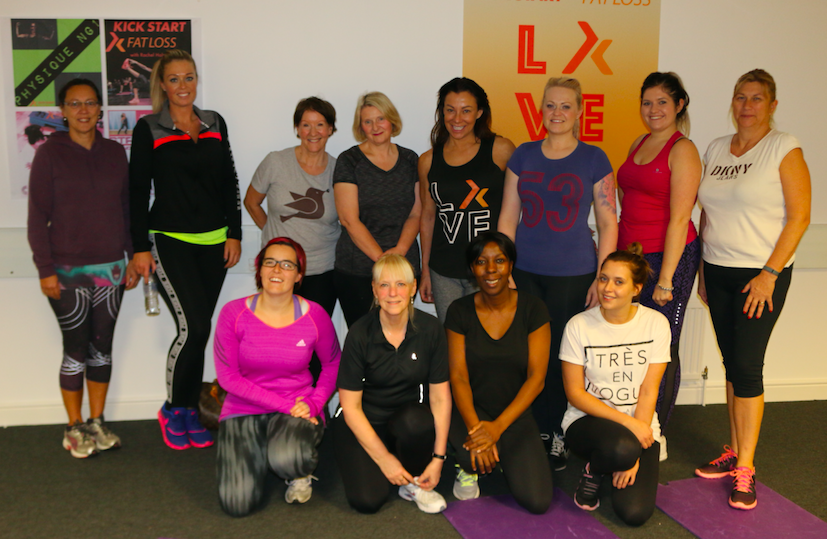 Here is some fantastic feedback from our Detox group at Pop Up Studio so far:
"Lots of fun, very supportive and informative!"- Kim Avery-King
"Great fun, hard work but so worth it." Claire Nightingale
"Wonderful , great team spirit , and lots of fun." Alison Willmott
"Loving the experence..and fun too."- Marion Le Bond
There is still plenty of time to get involved in this one off event!
Posted on