Our new Ripley KSFL Coach, Kirsty, shares her amazing results from her 4 week transformation with Rachel Holmes!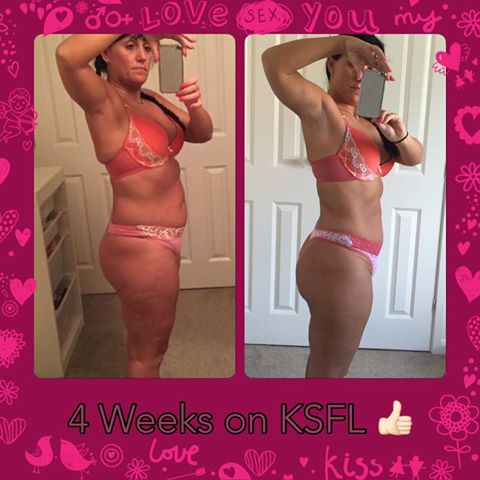 How did you find out about KSFL?
I have known Rachel  years and always followed what she is up to, I also trained with her in Fitness Pilates and I live round the corner:-)
I like many others have tried and failed at various diets so thought I'd give KSFL a try.
How did you find the programme?
I found the program very informative and loved the motivation.
How much weight did you lose over the 4 weeks?
I am now 11st 1lb was 11st 11.5lb!
What was the hardest part?
I found the hardest part was not eating for the sake of it. I often wander into the kitchen and before I know it I've ate half a packet of custard creams but since being on KSFL this has stopped. I eat my meals and nothing else but the best part is I'm never hungry.
What was the easiest part?
I'd say staying on the plan once I started to feel so energised. The first week was tough but after that I knew this was the way for me.
What was the best piece of info you received?
Be the best version of you that you can possible be. I love this and it will always stay with me.
What did you take away from the experience?
That its not a diet it's a way of life.
What made you decide to coach KSFL yourself?
I had been thinking about this for some time. Rachel messaged me a few months ago but the time wasn't right. Then out of the blue she messaged me and thought yes I'm going to do this. I now wake up so excited and can't wait to start my own classes in the area.
Any more comments?
I have always exercised a lot and never really needed to worry to much about my diet. Over the last few years my daughter has been very ill. The constant stress and worry lead me to comfort eating my weight crept on. I had little time to exercise and when I did have the time I couldn't be bothered.
Changing my eating habits has dropped the lb's and also my energy is through the roof. Not felt this good in a long time.
Thanks to Kirsty for sharing her story1
Catch Kirsty's new transformation group starting
1st August in Ripley, Derbyshire
730 – 830pm
FIND OUT MORE and to book onto Kirsty Transformation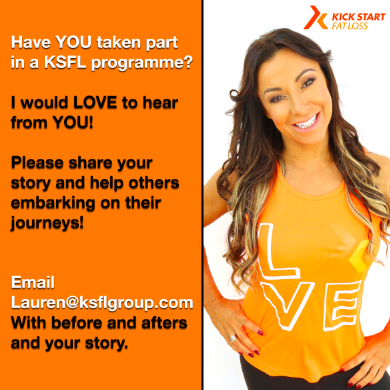 Posted on