After just 3 weeks on the KSFL Detox, Kim's group have been seeing some fantastic results physically and mentally!
Nicole is into her 3rd week of detox, has lost 8 inches and feels confident again.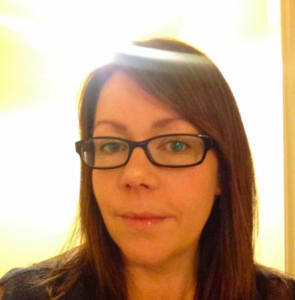 Nicole Sheehan: 28 Day VIP Detox Programme- KSFL Coleshill with Kim
I have been at slimming world for 2 years and lost almost 2 stone but it had all slowed down and I was stuck in a bit of a dip. Work is very stressful as I manage a school for severally autistic children. Chocolate was my best friend most days and my will power to turn chocolate down was very low.
My only concerns about starting the detox were cutting out carbs and fruit. Fruit especially was my back up if I didn't have chance to eat lunch as I can eat it on the move.
The first week of the detox was difficult but I have just stopped buying the fruit I would grab for lunch, I am mixing up my veg more so I don't get board of the same thing.
I'm into my 3rd week of the detox and I no longer crave apples, I find it easier now to organise my meals to enable myself to eat yummy veg packed meals.
I have only lost a few lb's but I have lost 8 inches from different places over the past 2 weeks.
Even people I work with every day have seen a difference in my body shape!
I feel more confident in strappy summer tops.
And I am starting to sleep better.
Kerry has slowly built up her fitness with KSFL after suffering an injury and has kicked her chocolate habit too!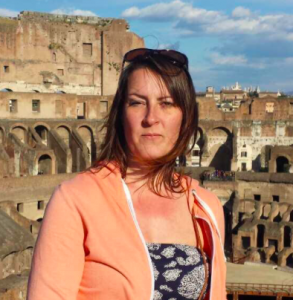 Kerry Carr: 28 Day Detox Programme
I had a back injury few months back so I hadn't exercised in a couple of months. I'm also a BIG chocoholic too. My fear of starting the detox was not being able to do the workouts as I was worried about restarting exercise in case of re-injury. Plus I've tried other diets in past but can never stick to them. Since starting the detox programme I've now be able to slowly build up my fitness and I've had no chocolate for two weeks. My goal is to lose a dress size and I am 7in less on the way to it. Im now into my 3rd week and Im feeling fab when I get up every morning. I've a lot more energy. Hubby and my girls all enjoying the meals so happy meal times too and inches and pounds are being lost. WIN WIN WIN!! XX
More brilliant results from Kim's group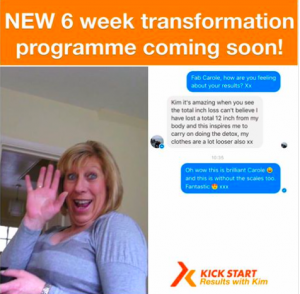 Meet Carole,
Carole started on our 28 Day Detox and is now onto her 3rd week, we are all about the inches within our group and Carole has lost an amazing 12 inches all over and is loving her new lifestyle. Well done Carole!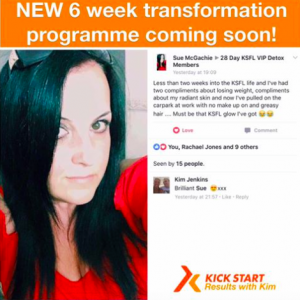 Meet Sue,
Sue is an excellent example, losing 10lb and 10 half inches all over in just her first week.
Sue did as she was told by taking our advice. She got her head down, following the system, made some fabulicious KSFL meals, done the KSFL workouts recommend for her.
With all that and the support from myself and all the other KSFL VIP Members in the group, results are showing already. Super proud of you Sue, looking forward to the next 2 week with you.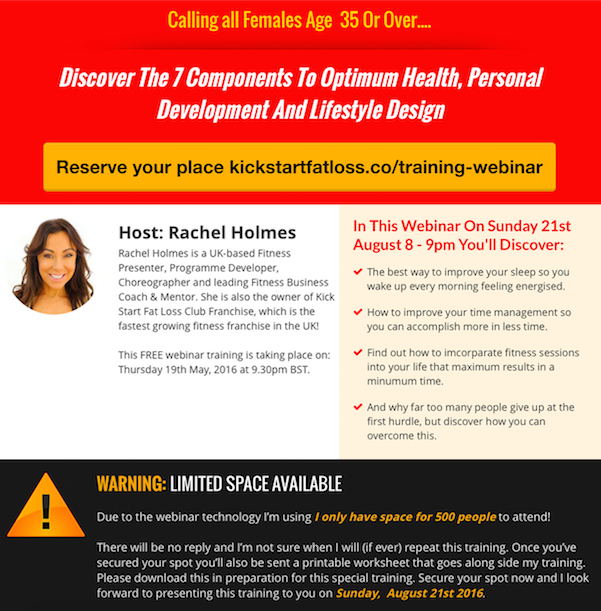 Posted on