Firstly I'd like to thank
everyone from the bottom of my heart
who attended the last 2 weeks of Kick Start launches.
It has been amazing to meet you all and I hope
you all enjoyed the launch nights.
Driving around the country doing the talks can be
quite stressful with all of the travelling but
the response has been incredible.
I have LOVED speaking to the fab groups in
Redditch, Stroud, Swadlincote, West Wickham,
Orpington, Somerset, Lincoln, Northwich and Ollerton.
Our Kick Start Coaches Michelle Waldron,
Vicky Martin,Katie Watson, Tabitha Browring,
Sarah Hogan, Heather Pring, Chris Tuck, Fran Flin
and Teresa Bateman
have taken so much effort to organise and plan
the events…WELL DONE LADIES.
Every single time we do a Kick Start Launch we
ALWAYS have our favourite
Healthy Lemon Drizzle Cake for sampling
but resident Kick Start Cook Andrea has upgraded our
simple but super tasty cake….and added Pistachios
WOW
This is EPIC!! 🙂 Check it out
Did you go to a launch?
I'd love to get your feedback 🙂
Next week Elaine and Amanda launch in NE3, Kim
Jenkins in Coleshill, Daisy Bough in Newark,
Andrea Riddoch in Leeds and Erin Kyle in Glasgow.
We would love to see you.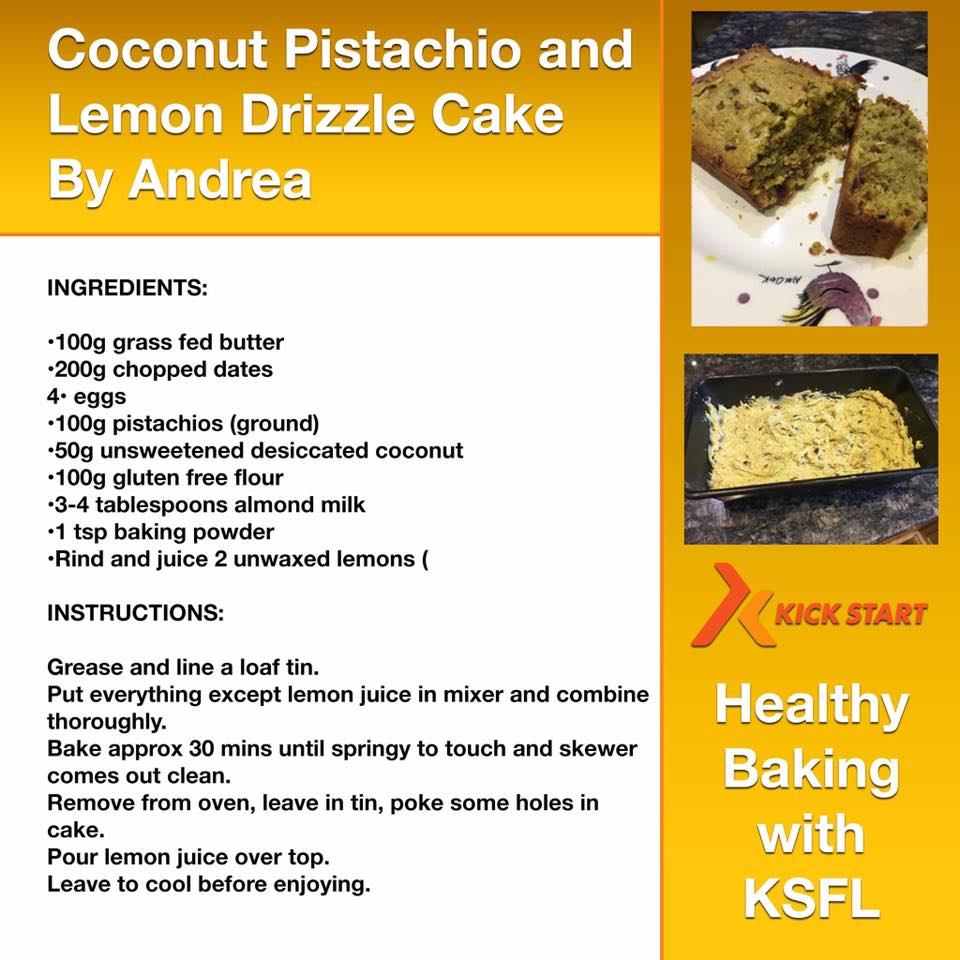 Enjoy this recipe it really is awesome
Have a fantastic day!
Love Rachel and the Kick Start Team
Are you a Woman Over 35
Struggling with
+HORMONES
+Nutrition,
+Time management,
+Fitness,
+Motivation,
+Mindset,
+Hormones,
+Appetite out
of control ?……..
Join my special Kick Start Elite 35
Online Coaching Group click here and finally get the results
you really want 🙂
Posted on