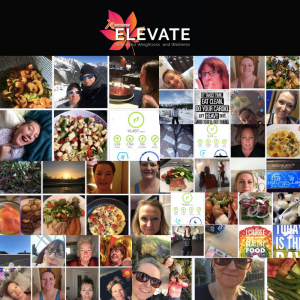 Elevate FEBRUARY Group are coming to the end of the month and have really encompassed the Kick Start Lifestyle.
The results are fantastic and as the group think about moving into March here are a few of their quotes from the last week:
Emma Dakin
So today im allowing myself my wiggle room – I'm sooooo excited I'm off to London & going to The Jamie Oliver cookery school to be taught how to make fresh pasta by Genarro Contaldo!
Helen Milnes
What a gorgeous day to go for a walk then sit and have a cuppa in the park whilst watching kids play 😎☀️Grilled chicken and salad wrap for lunch, workout later 🏋️♂️ then meatballs for tea 😋
Helen Brown
Ive been MIA for a while but still doing my best to hit my daily goals…. lost 2.5lb last week, really busy!
Alis FreestyleFitness
✅dog walked
✅taught a HIIT class in the local park
✅3 healthy meals planned
✅on track for water
Have a great day
Adele Rose Stinton
Hey all- I know I've been quiet but I've been listening to all the lives and being good on nutrition. Lost 6.5lbs this last two weeks!! Will post more next week. Hope everyone's well- you all look amazing!!!
Cheryl Brown
Had a sneaky stand on the scales this morning and I have lost 10kg 😲😲 thats 22lb and 2lb shy or 2 stone 😲 I can't believe it!! I never thought that it would happen! I do have a target of 60kg and currently at 72kg just that bit closer now
Elena McMenemy
OMG, Hip and thigh workout 🔥🔥🔥🔥 😅only one round but doing it again later, have a fab day all.
Are you joining us 4th March?
Elevate Spring Sprinter takes you right up to Easter…
Perfect if you have a holiday coming up/ goal you want to hit in time for Easter.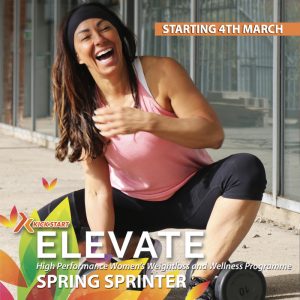 Starts Monday 4th March Until 18th April 2019
High-Performance Online Women's Weightloss, Wellness & Mindset Programme
Get the results you really want with Rachel Holmes and our online group.
Elevate Live is a game changer. It's not a quick fix or a short-term solution but a way to eat healthily, lose weight, optimise your fitness levels, change your body composition and improve your mental cognition.
It's HIGH-PERFORMANCE Living.
Learn the principles of eating for weight loss, health and wellness but still enjoying a social life, going out, eating in restaurants and not feeling deprived, hungry or shame around food.
Yes, YOU CAN.
YOU really can with the Elevate Personalised Nutrition and Health Plan created by Rachel Holmes.
Posted on