KSFL Boutique Wellness Transformation Day Blog
At Rowhill Grange
Sat 27th Feb
from Fran and Chris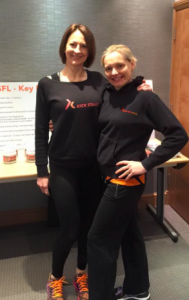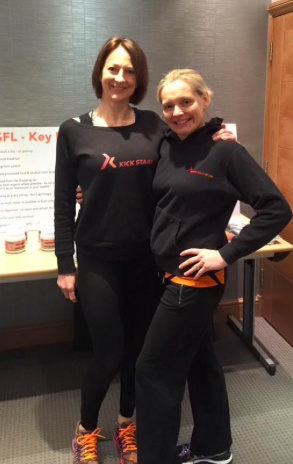 Chris and I got started at 7.30am with a breakfast meeting at my house – green juice and final check over the running order of the day!
Nervous in an excited way, we set off on the 20 minute journey to Rowhill Grange in Kent – a beautiful Boutique Hotel set in gorgeous countryside. The sun was shining, which added a glow of positivity to the whole experience.!
We were thrilled to see our rooms all beautifully prepared when we arrived – there were healthy juices, fruit teas and water on constant supply, and a "Steve" looking after us – like having our own butler! Very posh!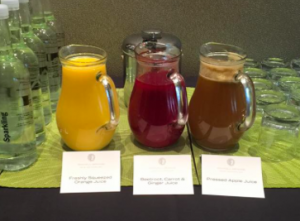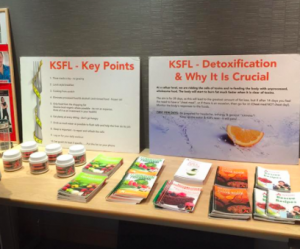 Once our 13 guests arrived and chatted over their drinks, we welcomed them and got started … our aim was to take our time to fully explain not only WHY KSFL works for fat loss, but also WHY we believe in so much from a health and wellness perspective.
With that in mind, we focused first on the affect of food on our hormones, on our moods and also on our stress levels. Later on in the day I covered the dreaded belly fat issue & the effects of menopause, while Chris did a fab presentation on the importance of sleep.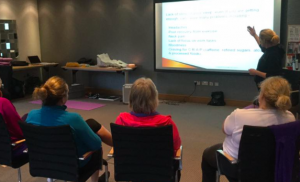 Together we spent an hour with our ladies, discussing their personal path with KSFL – whether they would be better with a detox or the more scenic route – Elimination, and how to build KSFL into their lifestyle.
Our wonderful Emotional Eating Counsellor Claire spoke with our group and as always this was both fascinating and moving.
During the day we had our Relexologist Mel pampering our ladies with 20 minute mini treatments and in between ALL THIS! We also managed a HIIT session to kick off the day, some Fitness Pilates, an abs & core workout AND a relaxation session at the end! AND Juice & Blend demos! I still don't know how we fitted it all in!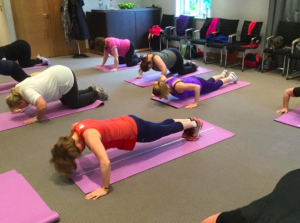 Oh and FOOOOD! There was a moment when I think "Steve" was bringing us our cereal bar snacks and he must have overheard us talking about the negative effects of sugar & rubbish cereal bars!!! ….well, the next time we looked round there were some gorgeous seeds & goji with natural yoghurt style compotes! That's what I call top notch service lol!
The lunch was really lovely and mostly KSFL, as we had requested – chef did a GREAT job and we also managed to get a couple of the fave recipes to take away with us.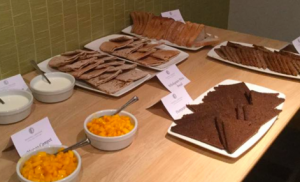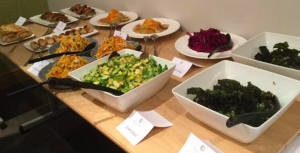 Our ladies had their "before" pics taken, so we cannot wait for our very first group of Transformation Day results! Our secret group on Facebook is buzzing and they're really getting stuck in, having said they found the day inspiring! Watch this space!
Thanks Fran and Chris for telling us all about your day it sounds fantastic!
If you want to jump on to their next day:
Date: 17th Sept
Price: £127 for the day- £97 early bird offer until 7th April
LIKE KSFL Orpington with Fran on Facebook
LIKE KSFL West Wickham with Chris on Facebook
Posted on