If you're living on a vegan diet, it's important that you are eating the right foods to keep your energy levels up and your wellbeing in tip-top shape.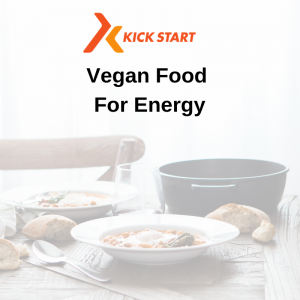 We get asked alot about what foods " should i be eating" as a Vegan and the answer is as varied as possible so you are still getting the nutrients you need.
Top foods to eat regularly in the diet"
These are your everyday go-to's and should make up most of your day-to-day diet, whether you're an athlete or office worker!
Fresh fruits – especially apples, bananas, papaya, mango, satsumas, pears, all types of berries, kiwis, pineapple and melon
Avocado
Vegetables and leafy greens – Try and eat more vegetables such as squash/pumpkin, spinach, watercress, raw leaves, and corn/sweetcorn
Grains – Oats, brown rice, wild rice, barley, millet and quinoa
Plant proteins – Tofu, puy lentils, edamame beans, chickpeas, split peas (lentils), sprouts such as alfalfa, sprouted lentils and chickpeas, beans and peas
Fermented soya foods – Tempeh, tofu, Tamari
High-energy vegan foods
If you're looking to increase your energy levels, exercise regularly or are training for a special event, then these are the foods for you!
Nut butters (e.g. peanut butter, almond butter and hazelnut butter)
Tahini (Sesame seed paste)
Coconut
Avocado
Bananas
Walnuts
Almonds
Brazil nuts
Pecans
Macadamia nuts
Hummus
Hempseeds and hemp oil
All other seeds such as pumpkin, sunflower and chia seeds
Beans and lentils, sprouts, alfalfa
Oats and oatmeal
Quinoa, millet, barley, wild rice, brown rice
Posted on