Last week the UK saw many Macmillan coffee morning's raising money for charity through selling cakes and coffee!
This, however, was a coffee morning with a difference!
KSFL with Rachel Holmes hosted a Kick Start Coffee morning including  2 workouts followed by clean cakes and coffee in a city centre venue Nottingham!
The whole day was a fantastic success raising £143.16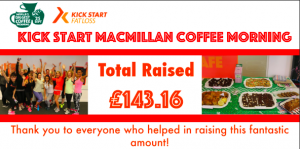 Thank you to everyone who attended!
See the video here:
To find a KSFL class near you CLICK HERE
Do you want to lose weight? Feel Healthier?
Try our 21 day KSFL detox and I can guarantee you will feel amazing!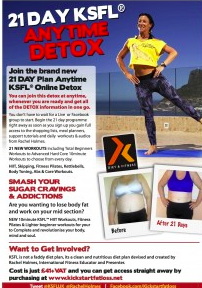 Posted on