If you are a newcomer to Kick Start starting out
with one of our amazing coaches around the UK, Gibraltar,
& Jersey or doing one of our online programme or you have found us on social media…
HELLO I'm so happy to have you here 🙂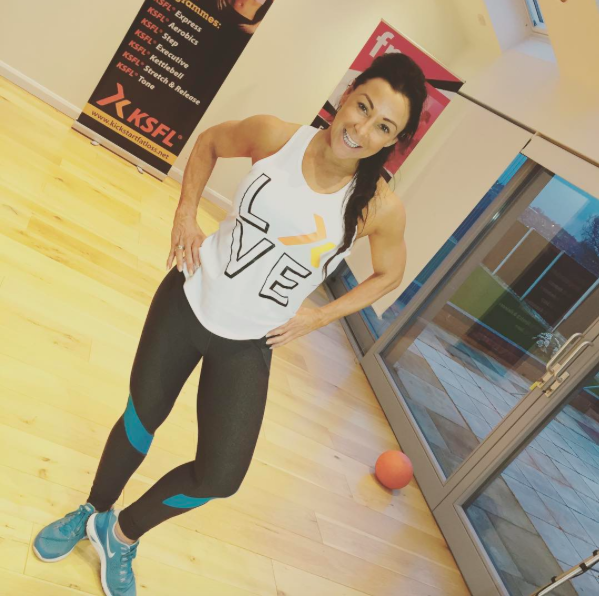 At KSFL, we want your fat loss to be a permanent thing!
Get yourself OUT of that yo-yo diet trap and IN to a happy, healthy lifestyle where food is enjoyed and not feared!
Here's Our Orpington KSFL Coach Fran Flin's
Top tips for keeping it off:
1: Remember STRESS makes you fat! That little ol' hormone cortisol just loves to help your body to conserve fat when it senses a brain working in stress mode. Take time out, relax more, stop worrying about what the scales say – take yourself off to bed earlier, even if it's to read a book!
Mentally escape the stress of life, even if it's just for 10 minutes a day! Meditate, tune out, listen to music…REALLY LISTEN…whatever it is you do, practice makes perfect! You will get better at this, the more you do it, so DO it!
2: Deny yourself nothing! Food is not the enemy. Food is lush, divine, sociable, as well as feeding our cells, brains and bodies! You are healthy and no longer a sugar addict having been through KSFL. You can indulge when you choose to indulge, but mostly your choices are healthy and good for your body. You are in control, therefore you can have the food you desire sometimes, without craving it all of the time.
3:LIFESTYLE – an over used word: "lose weight by changing your lifestyle…blah blah blah" we hear it all the time….well, you HAVE done just that …now keep practicing! Keep on making the healthier choices and it chip, chip, chips away at the brain…until you no longer think about it – it's just what you do, your lifestyle HAS shifted, along with the excess fat your body didn't need and no longer wants!
4: Be realistic. Your body is the one you genetically inherited – if your mother didn't have legs like Elle MacPherson, then you probably won't either! You can make your body the healthiest version of itself – you CAN achieve the picture in your mind of your happiest body weight / shape (as long as it's not when you were 12!) … remember that your hormones (particularly females here) change the fat distribution around your body – after puberty, after childbirth and at menopause. Focus on HEALTH and you will get the body shape you deserve ?
5: Exercise. Doesn't have to be at FF classes, it can be anything that you ENJOY, but make it a habit, a hobby, something you look forward to …become an active person and love feeling fitter and looking in good shape – natures anti-depressant! Start with baby steps and progress at your own pace, but DO it!
6:Don't see it as a punishment (can't ever eat cake / drink beer / eat chips – WRONG!). You can totally be a foodie on this lifestyle, as our pics of food and recipes on Facebook prove! Even the laziest of cooks (me!) can be creative with real food and find meals that are quick and easy to prepare – as well as becoming family faves. Kids love courgetti spaghetti & healthy smoothies or ice cream that they have helped to create!
7:You feed for HEALTH (mostly!). You understand how your body works and are in tune with it much more having done KSFL. You like looking and feeling better and are therefore unlikely to re-toxify your body by overloading on junk food!
You have spent a month or longer breaking old habits which made you fat. Question why you would want to return to those habits. The longer you stick with the newly formed habits which are so supportive to the body (as opposed to destructive to your health), the more immersed you are in that lifestyle change.
Stay in touch with KSFL via the recipes group and the "like" page on Facebook – sometimes you might need a bit of hand holding to re-gain control if life has knocked you off point – holidays, Chrismas, generally times of excess where you kind of stepped back on the sugar rollercoaster! Hopping on a KSFL programme for a refresher might be just what you need to focus on eating "clean" again!
Finally, it's so, so simple: Eat. Real. Food.
Have A Fantastic Day
Posted on