Every week we ask our Kick Start Franchisees to nominate a special member that has been shining in their classes and open the vote to the public to find the winner! The winner then receives a prize and certificate in the post to thank them for all of their hard work!
THIS WEEK'S WINNERS ARE:
1ST PLACE
Helen Barness KSFL Grays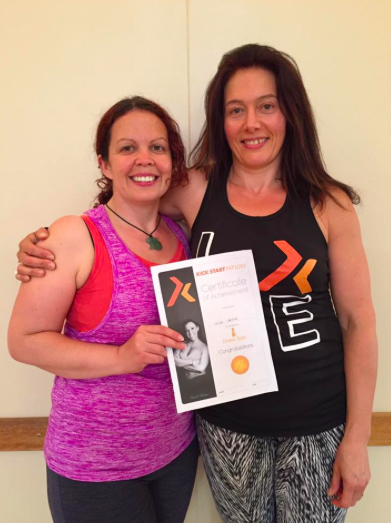 I nominate Louise Carter
Louise has been doing the KSFL 28 wellbeing plan and lost one stone. She has stuck to the plan and looks fantastic!
2ND PLACE
Josie Tait KSFL Wigan
I nominate Lindsey Parr.
Lindsey has lost a stone in 2 weeks!!!
She is absolutely killing it in classes and has completely thrown herself into her challenge. She posts pics every day and is always the first to offer support to anyone who is struggling on our fb page.
WELL DONE TO THIS WEEK'S WINNERS!
Thanks to everyone who was nominated and voted!
Posted on