With so many diet and weight loss programmes around Fitness and Wellness in 2017 Entrepreneur Rachel Holmes wanted to create a new focus and a fresh plan for her Global Kick Start Women's Health Tribe.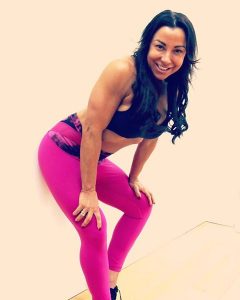 "I have been running fitness, exercise and health programmes online since 2007 that I wanted to take the emphasis AWAY from weight loss, and back onto working out and training…And training for the LOVE of it, because it makes you feel good and puts you in a great mood" Says Rachel
During the summer months so much of what we see in women's media, press and online is about eating less and getting into "shape" for the all important bikini and summer holiday.
With the explosion of CrossFit and inspirational accounts on Instagram, more women than ever are lifting weights and training to get muscle definition, increased strength and power.
Rachel devised the #LIFTLEAN project, a 28 day online programme with 28 different workouts using Kettle bells, Dumbbells and Barbells.
The aim of #LIFTLEAN is not to get slimmer but stronger, fitter and more powerful with muscular definition – if that's what they want.
It's about showing up authentically and not worrying about wobbly bits and cellulite and losing numbers on the scales; but embracing weight training and all of the positive effects it brings to women of all ages.
In the initial test group there is a community of women from all over the UK, from all walks of life, doing all kinds of jobs, all ages and all abilities.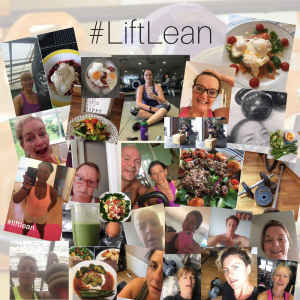 LIFTLEAN is about rolling up your sleeves and making your weights based workout a daily priority.
Rachel Explains "I started weight training at a local gym at 14 and I've continued to train most days ever since, I have been called bulky, manly, masculine and too muscular many times even though my fitness career has spanned 30 years. I've trained thousands of people and like all women; I've lost weight and gained weight during different phases of my life but one thing that has always been a priority is weight training and I want to share that life long passion with more women"
Rachel sees 2017 being a pivotal year when health trumps everything.
"Being strong, fit, happy and healthy is the key. For far too long so many women have felt that if they don't look a certain way then she is not worthy, The Kick Start Lift Lean Project hopes to blast these typical stereo types out of the water." Rachel Continued
Rachel Holmes is the creator of the Kick Start Wellness Franchise and is a Global Health Fitness Presenter and Entrepreneur.
Follow Rachel on Instagram, @RachelLHolmes
Facebook.com/kickstartfatloss
Twitter @RachelHolmes
For press enquiries contact lauren@ksflgroup.com
Posted on