The Kick Start Prime Health and Wellness results are coming in from our live classes!
The programme looks at losing weight, managing stress and balancing hormones …getting your mojo back at a sustainable pace that fits with all the family for long term results.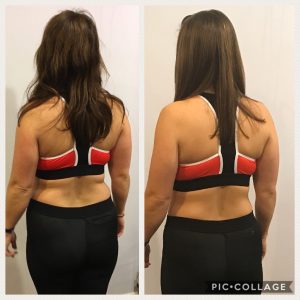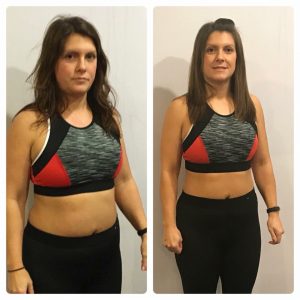 Meet Tash:
Doesn't Tash look great?! Tash has lost 12 lbs and 21 inches all over with Heather Pring Health & Fitness West Somerset.
These photos were taken 6 weeks apart , Tash is happy and has so much more energy!
Here is what she had to say:
"After Christmas I was the heaviest I've ever been so I knew I had to do something but I needed help. I signed up to heathers ksfl programme for 6 weeks. I'm for weeks in and not only have a lost weight and inches. I have more energy, I have learnt how to cook healthy meals from scratch and I'm starting to enjoy exercising. I love heathers classes they are hard but fun. Heather is such a great support, always there to answer questions and help where she can. This is one of the best things I have done."
Well done to Heather, Tash and the team at Kick Start Watchet!
Posted on