Posted November 8, 2013 by under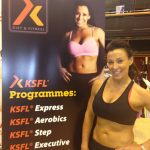 Welcome to the first edition of the brand new Kick Start Fat Loss weekly newsletter. I am so excited to be finally getting this out to everyone who is keen to become the best version of themselves through up to date nutrition, mind set coaching, motivation and workouts. I'll be sending you recipe ideas, home workouts, tips and inspiration to keep you on the KSFL track every single week.
Please do share this newsletter with your friends and pop onto the Facebook page to introduce yourself and say hello. I'm always on social media and I LOVE hearing from you all and seeing how you are getting on.
The  Kick Start Fat Loss Diet plan is not about calorie or points counting, it's all about eating non processed food and omitting sugar from your diet. Contrary to popular belief, fat is NOT the enemy. Sugar and hidden sugars in all kinds of low fat food  is highly addictive. Studies have shown that it can be as addictive as class A drugs! How unbelievable is that?  But, when you think about it, it all makes sense.
Here are the Kick Start Fat Loss Top Tips for Fatloss:
1.Eat a protein rich breakfast. It does take some getting used to, but ditch the cereals and go for a lunch style breakfast. When you master this you are on the road to some serious fatloss. Cereals will lock you down in addiction hell and get you on a sugar rollercoaster all day long. Ditch them as soon as you can – I'll post links for breakfast ideas for you below.
2.Eat only 3 meals per day rather than snacking. This helps controls your cortisol and insulin levels which are fat storing hormones.
3.Eat plenty of green vegetables at every meal. Really load up on your veggies, which will keep you full and energized for hours.
4.Keep rotating your meats and fish. It's easy to get  stuck in a food rut where you eat the same foods every week. Mix it up to ensure you get a wide variety of  nutrients.
5.Do a 10 minute HIIT workout every day. EVERYONE can fit in a quick 10minute workout. It sets you up in a positive frame of mind, your body starts burning fat, your metabolic rate revs up and whatever the day throws at you, the workout is in the bag!
6.Cook all of your food in coconut oil and dress your food with olive oil – Both are great fats and contain tons of important fatburning benefits.
7.Banish the negative self talk – Whatever you think about you bring about.  So, every time you say something negative about yourself, quick, catch that thought and exchange it for a positive thought. Think of the amazing work you are doing by eating the KSFL way and doing a daily HIIT.  Be happy that you are becoming the best version of you that you can possibly be! It's all in the mind.
8.Get OUR SUPPORT – All of us here at Kick Start Fat Loss will help and support you, whether it's online, via social media or in person at our classes. Motivation and being part of a group is the key to amazing success, so reach out and join one of proactive groups.
9.SCALES are for fish – you have to really ditch the scales and focus on taking your photos every week and measurements. Kick Start Fat Loss is a FATLOSS diet not weight loss. We are balancing hormones and changing your body composition, which won't show up on the scales. Living by the scales is the road to negativity and self sabotage and it's so wrong and inaccurate. But, I do get it….it's a hard habit to break, but free yourself from scales and you will crack the fatloss code in weeks… I promise!
10.Get a SLOW COOKER – They are on offer in Tesco this week for only £12
My goal is to help as many people as I can live healthier, happier lives and to get the LATEST and most cutting edge fatloss information out to you.  So please spread the message and encourage your friends and family to sign up for my Free Kick Start Fat Loss Newsletter.
Need Breakfast Ideas –      Click here
Need Lunch Ideas             Click here
Need Dinner Ideas           Click here
Have you got more than 21/2 Stones to Lose?
My brand new ONLINE Kick Start Fat Loss 21 day detox starts on Monday 11th November and will help you get right on track for Christmas. The Group is already filling up and we are getting prepped to start on Monday. You can click here for more information and to join the group. I'll be working with your personally every day and have filmed special lighter workouts and more Fitness Pilates and floor workouts for those new to exercise or have an injury or are just starting out. £57 for 21 days
I hope you enjoy the Kick Start Fat Loss Newsletter and I look forward to hearing from you via Facebook/Twitter/Instagram
Happy Friday
Warm Regards
Rachel x