This morning TV is all about the rise in Type 2 Diabetes as it hits 4 million in the UK. There has been a rise of 65% in people diagnosed in the last decade LARGELY due to obesity.
Lorine Burke who suffers from type 2 Diabetes says:
"Knowledge is power, I stop and think about what I put in my mouth, I think that this is important"
There are 1/2 million people undiagnosed with Type 2 and if the current trends continue 5 million will suffer wih diabetes by 2025. If you don't have your diabetes under control it can lead to life threatening complications.
So how else can we drill into the people of the UK that healthy eating is the KEY! Clean eating and cutting out sugar WILL make massive changes to your body in even just a few days but our addiction to terrible foods makes it so hard!
It is time to CUT OUT THE BAD FOOD…
If you would like to learn more about what to eat and why to prevent conditions like T2 diabetes then find a Kick Start Fat Loss class near you CLICK HERE.
Member Bruce from Danni's Ellesmere group lost 8 stone and came off his type 2 Diabetes medication and featured on BBC Radio 5 live this morning to tell his story on healthy eating, exercise and how it changed him.
Kick Start fat Loss have many case studies of people who have transformed their health through changes to their diet and therefore improving their Diabetes tremendously… here are just a few: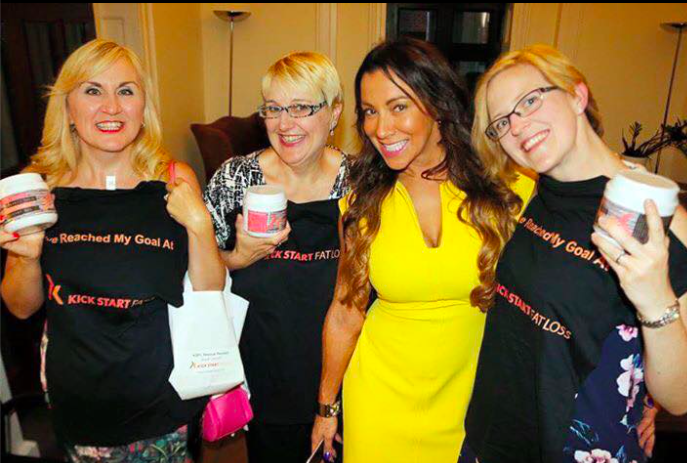 Diabetic Gina's transformation story
I was on the Weight Watchers diet before, I thought it was good!!! Low fat everything/weight Watchers everything! Resulting in eating too much because I thought it was ok as it was "low fat"! I never made anything fresh, all out of jars/packets, resulting in me needing more insulin as they were all full of sugar! (I'm diabetic type 1.)
My life before- I walked dog most days, felt like that was enough exercise! Eating pre-packed sandwiches and crisps/yoghurts for lunch.
I felt frustrated! Because I did weight watchers to a T and didn't lose a thing! With Slimming world I put on 4lb in the first week.
The last push was my wedding!! I had just under a year.
What I noticed from the KSFL diet- shape change, inches lost, 3 dress sizes down, firmed up, face change, more energy, I love the gym!!
The hardest part was cutting bread and potatoes, but now it feels weird if I have them! I enjoyed the the changes and do ever want to go back to how I was before plus my partner lost weight too! I would find it impossible to go back to old eating plans!
At times I found the gym part hard, but Heather was always there to help, I can do things now I'd have never dreamt of before, couldn't have done it without getting constant support.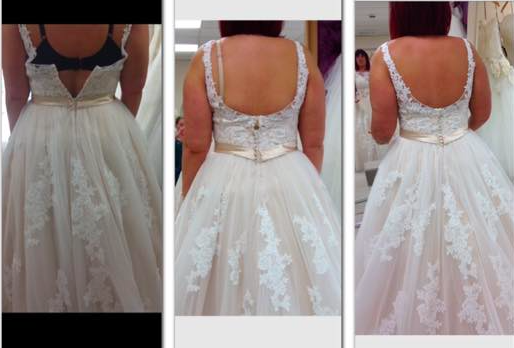 Gary from ill health to male model
The physical changes are obvious, he has lost a lot of weight, toned up and looks healthy, but his new lifestyle has also made some fantastic changes below the surface! He has thoroughly embraced the lifestyle becoming a KSFL Franchisee with his wife Louise!
Read Gary's interview below:
1.What was your diet like before?
My diet was very sugar and carb based. I ate things not realising it was unhealthy.
2.What is your lifestyle like?
I own my own business based in Nottingham as a KSFL Franchisee with my wife Louise and I am very active and busy.
3.How did you feel before?
I always felt tired and hungry. I was getting fatter and out of control in my diet. Within a week of starting KSFL, though, everything changed.
4.Have you been to other slimming clubs training?
No I have never tried any slimming clubs. I did start training a year before starting KSFL but it was slow progress and I didn't understand how to get the right nutrition.
5.What was the last push to join KSFL?
Around 3 years ago my wife wanted to join KSFL so I went along to a meeting with her and I really wanted to give it a go.
6.What results have you seen?
I have so much more energy, I lost roughly 2 stone and really toned up. My fat percentage went right down and I feel lighter and healthier. I have been taken off the insulin for diabetes and cut down to 1 tablet a day as well as seeing a massive improvement in my heart health.
7.What was the hardest part of starting this new lifestyle?
The hardest part was not reverting back to old ways and undoing all the work I had put in. You have to keep it up or you won't achieve what you want. Be prepared to stick to the plan no matter what.
8.What was the easiest part of the change?
Realising I could still eat a lot of things that I like!
9.How did you incorporate it into family life?
Doing it with my wife has helped a lot as we support each other.
10.How did you find it fitted in with your social life?
Easily. I made it fit into my lifestyle. I prep food and use an actable fryer as you can throw some veg in there and just leave it to cook.
11.How are you finding sticking to the plan and is it now part of your lifestyle?
I am still sticking to it really well 3 years on. It never leaves you once you start and you know when you are eating something bad as you feel awful! It is like school, it seems hard in the beginning but once you have learnt it it is easy!
12.Anything else to add?
I really want to thank my wife for getting me into KSFL in the beginning. I had heart trouble, diabetes and felt terrible and now I have started modelling with 2 agencies and have had a portfolio made which I feel really proud of. I feel good and I look good!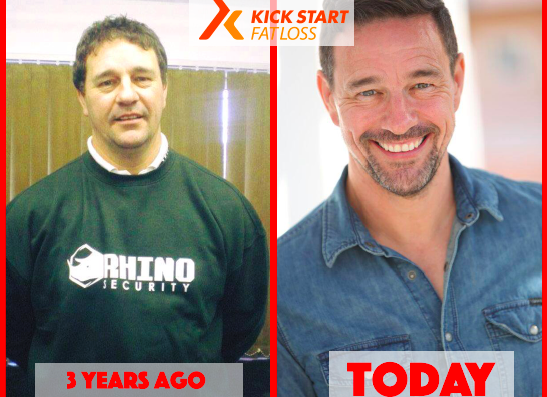 Thanks to Gina and Gary for their inspirational stories!
If you are struggling with T2 Diabetes NOW is the time to make a change. It can be tough but start with small changes and you will feel and love the difference.
Make the FIRST STEP today in your transformation through signing up to our FREE VIP list!
Posted on